Legal Answers to Today's Top 10 HR Questions: What comes after "safer at home"?
Free content from INTOO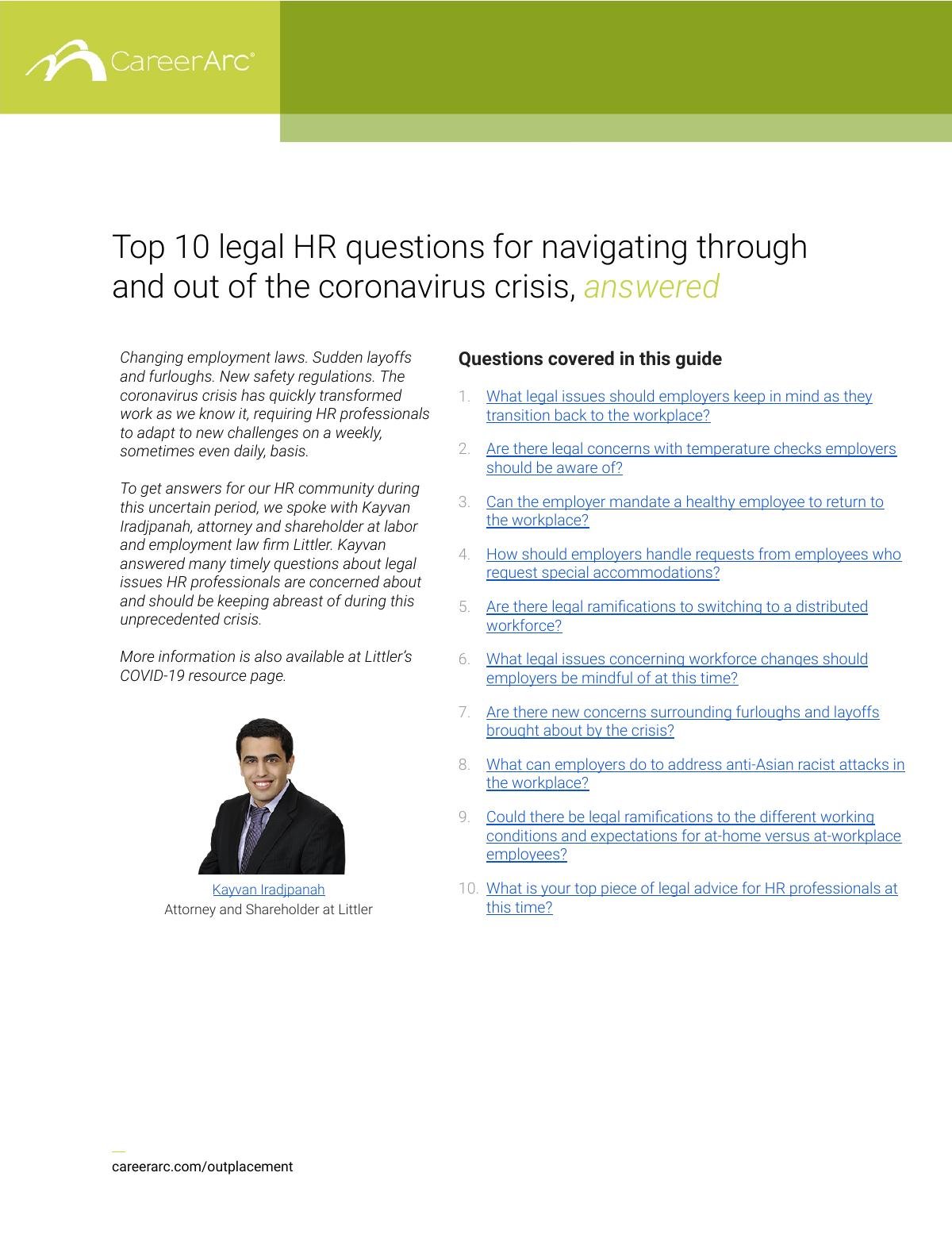 What legal issues should employers keep in mind as they transition back to the workplace? Are there legal concerns with temperature checks? Can employers mandate that healthy employees must return to the workplace? Kayvan Iradjpanah, attorney and shareholder at labor and employment law firm Littler, answers these questions and other timely questions about the legal issues HR professionals are concerned about and should be keeping abreast of during this unprecedented crisis.