Is Your Employee Harassment Prevention Training in Compliance?
Free content from LightWork Software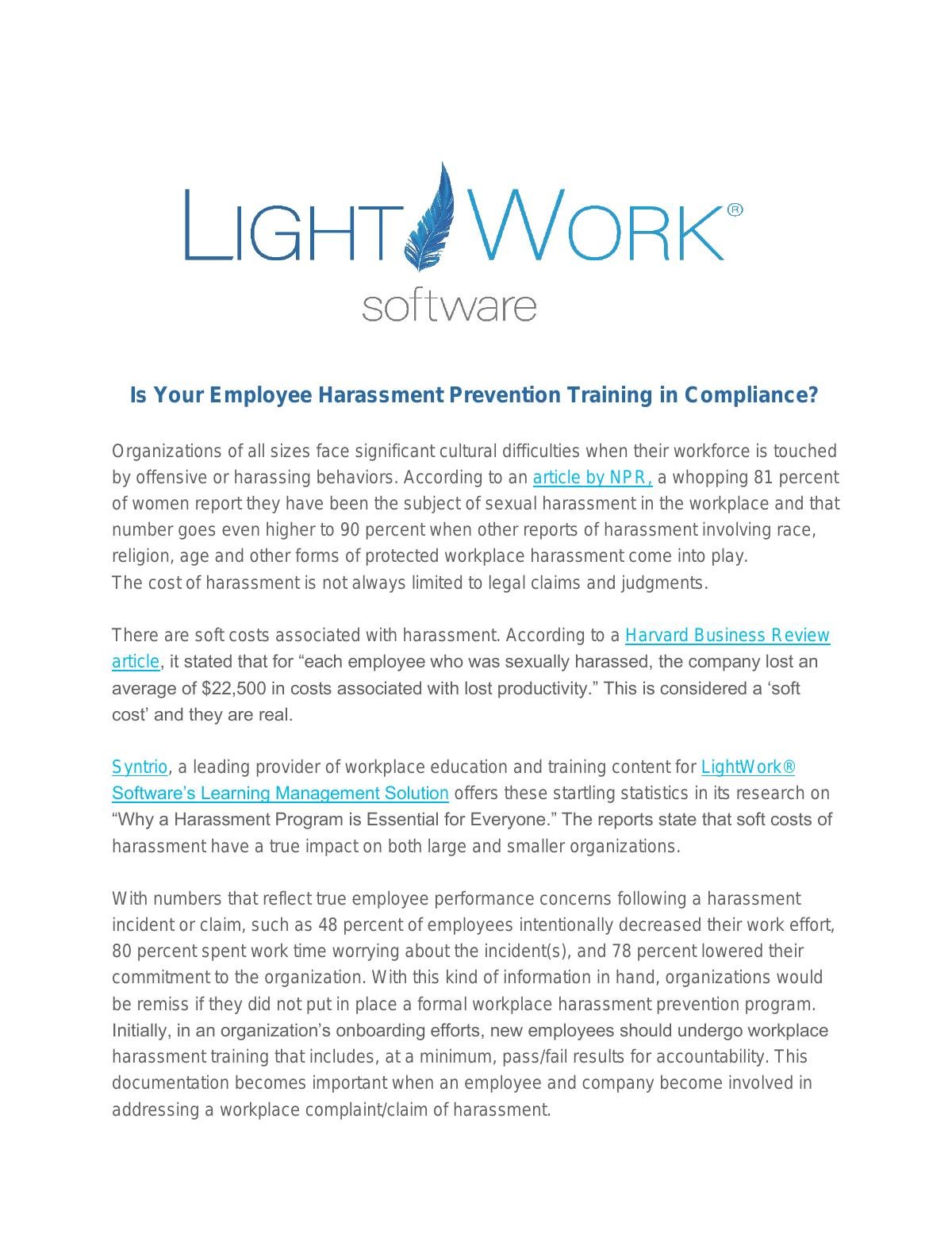 Organizations of all sizes face significant cultural difficulties when their workforce is touched by offensive or harassing behaviors. According to an article by NPR, a whopping 81 percent of women report they have been the subject of sexual harassment in the workplace and that number goes even higher to 90 percent when other reports of harassment involving race, religion, age and other forms of protected workplace harassment come into play. The cost of harassment is not always limited to legal claims and judgments.