Is Implicit Bias Affecting Your Workplace?
Free content from OutSolve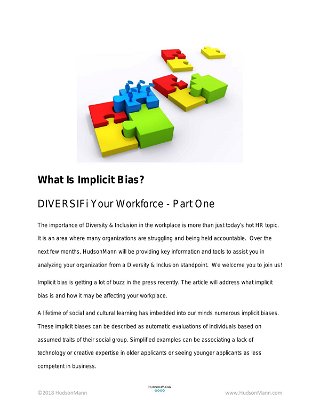 The importance of Diversity & Inclusion in the workplace is more than just today's hot HR topic. It is an area where many organizations are struggling and being held accountable. Over the next few months, HudsonMann will be providing key information and tools to assist you in analyzing your organization from a Diversity & Inclusion standpoint. We welcome you to join us!