Life Advisor Wellness
Free content from Ulliance, Inc.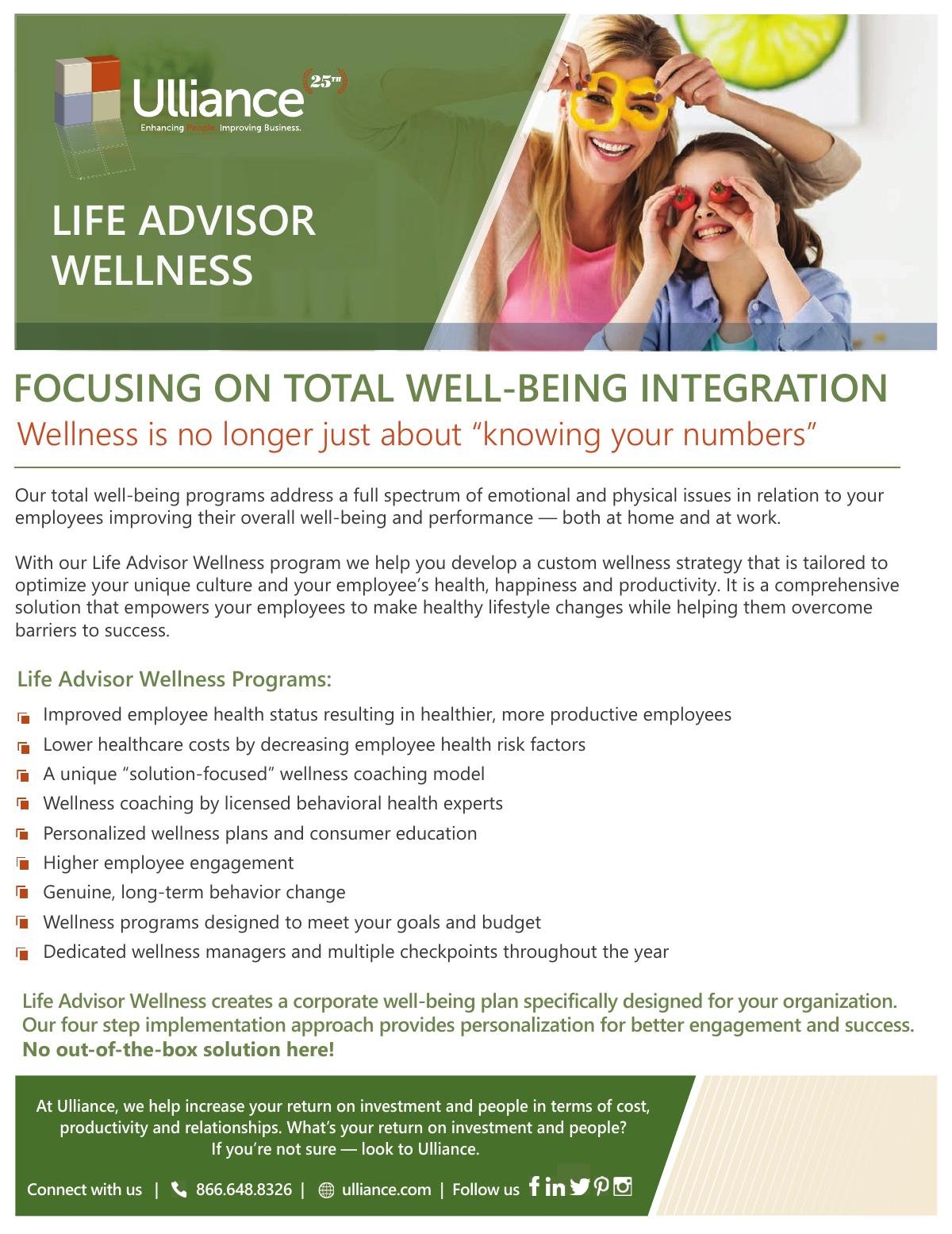 Our total well-being programs address a full spectrum of emotional and physical issues in relation to your employees improving their overall well-being and performance — both at home and at work. With our Life Advisor Wellness program we help you develop a custom wellness strategy that is tailored to optimize your unique culture and your employee's health, happiness and productivity. It is a comprehensive solution that empowers your employees to make healthy lifestyle changes while helping them overcome barriers to success.