Workplace Wellness Plan Design – Legal Issues
Free content from Ulliance, Inc.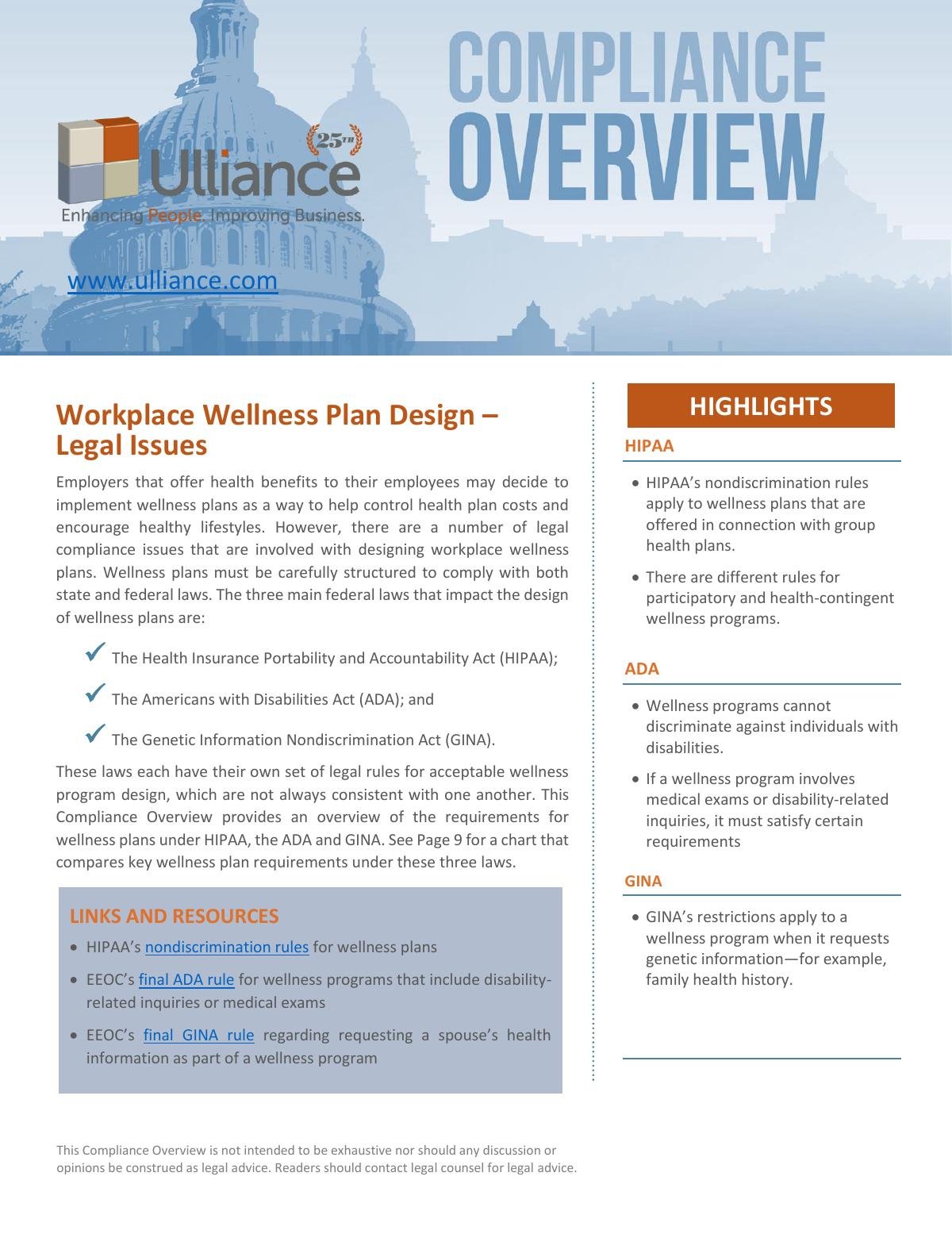 Employers that offer health benefits to their employees may decide to implement wellness plans as a way to help control health plan costs and encourage healthy lifestyles. However, there are a number of legal compliance issues that are involved with designing workplace wellness plans.