How Are Your Helping Your Employees Lead a Healthier Lifestyle?
Free content from Ulliance, Inc.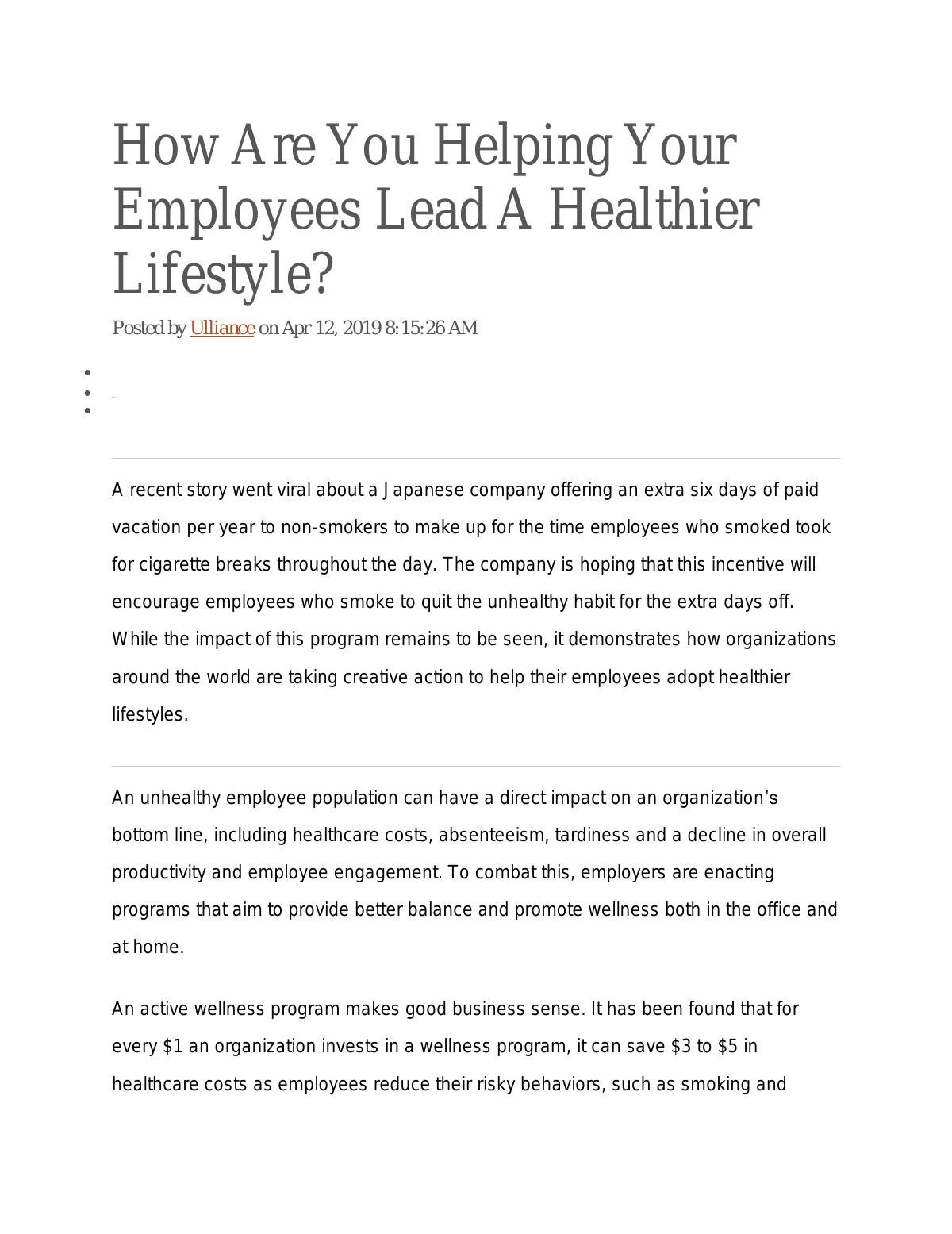 An unhealthy employee population can have a direct impact on an organization's bottom line, including healthcare costs, absenteeism, tardiness and a decline in overall productivity and employee engagement. To combat this, employers are enacting programs that aim to provide better balance and promote wellness both in the office and at home.