The Threat of Zombies is Real!
Free content from Madison Pension Services, Inc.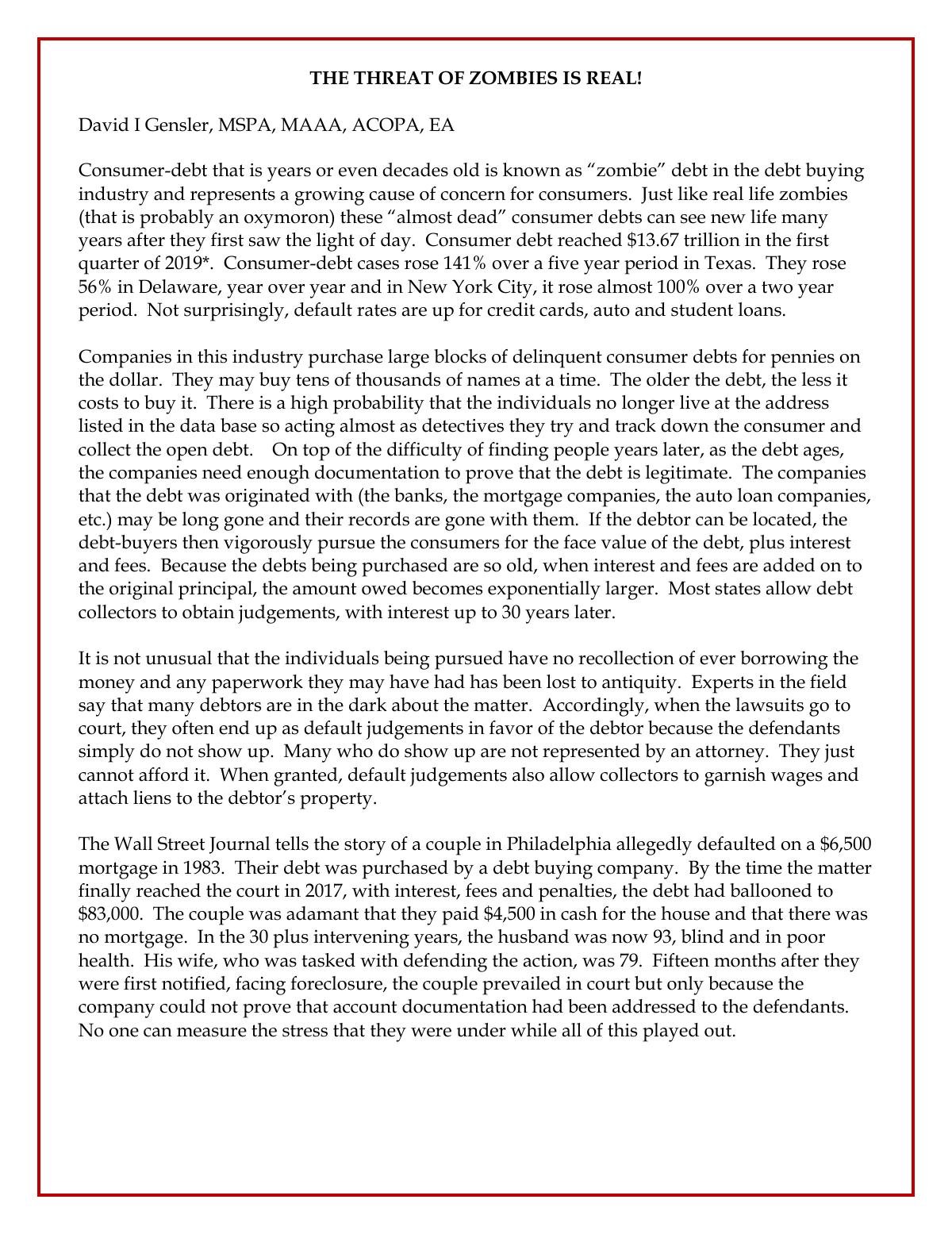 Consumer-debt that is years or even decades old is known as "zombie" debt in the debt buying industry and represents a growing cause of concern for consumers. Just like real life zombies (that is probably an oxymoron) these "almost dead" consumer debts can see new life many years after they first saw the light of day. Consumer debt reached $13.67 trillion in the first quarter of 2019*. Consumer-debt cases rose 141% over a five year period in Texas. They rose 56% in Delaware, year over year and in New York City, it rose almost 100% over a two year period. Not surprisingly, default rates are up for credit cards, auto and student loans.