THIS FIDUCIARY BREACH LAWSUIT HAS SOMETHING FOR EVERYONE – INCLUDING JEFFREY EPSTEIN
Free content from Madison Pension Services, Inc.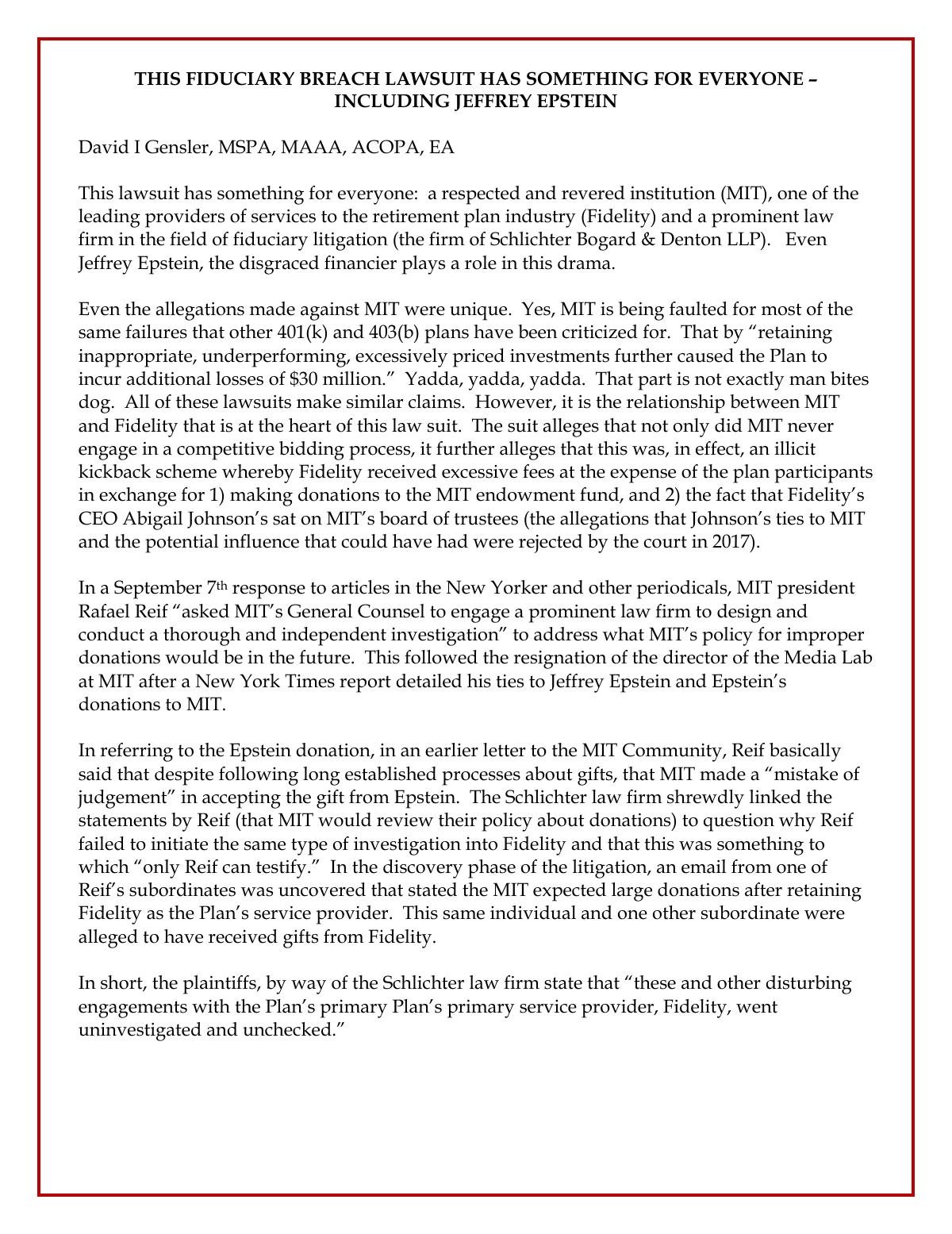 This lawsuit has something for everyone: a respected and revered institution (MIT), one of the leading providers of services to the retirement plan industry (Fidelity) and a prominent law firm in the field of fiduciary litigation (the firm of Schlichter Bogard & Denton LLP). Even Jeffrey Epstein, the disgraced financier plays a role in this drama.