Credit Card Interest Rates Soar-Could Your Retirement Plan Help??
Free content from Madison Pension Services, Inc.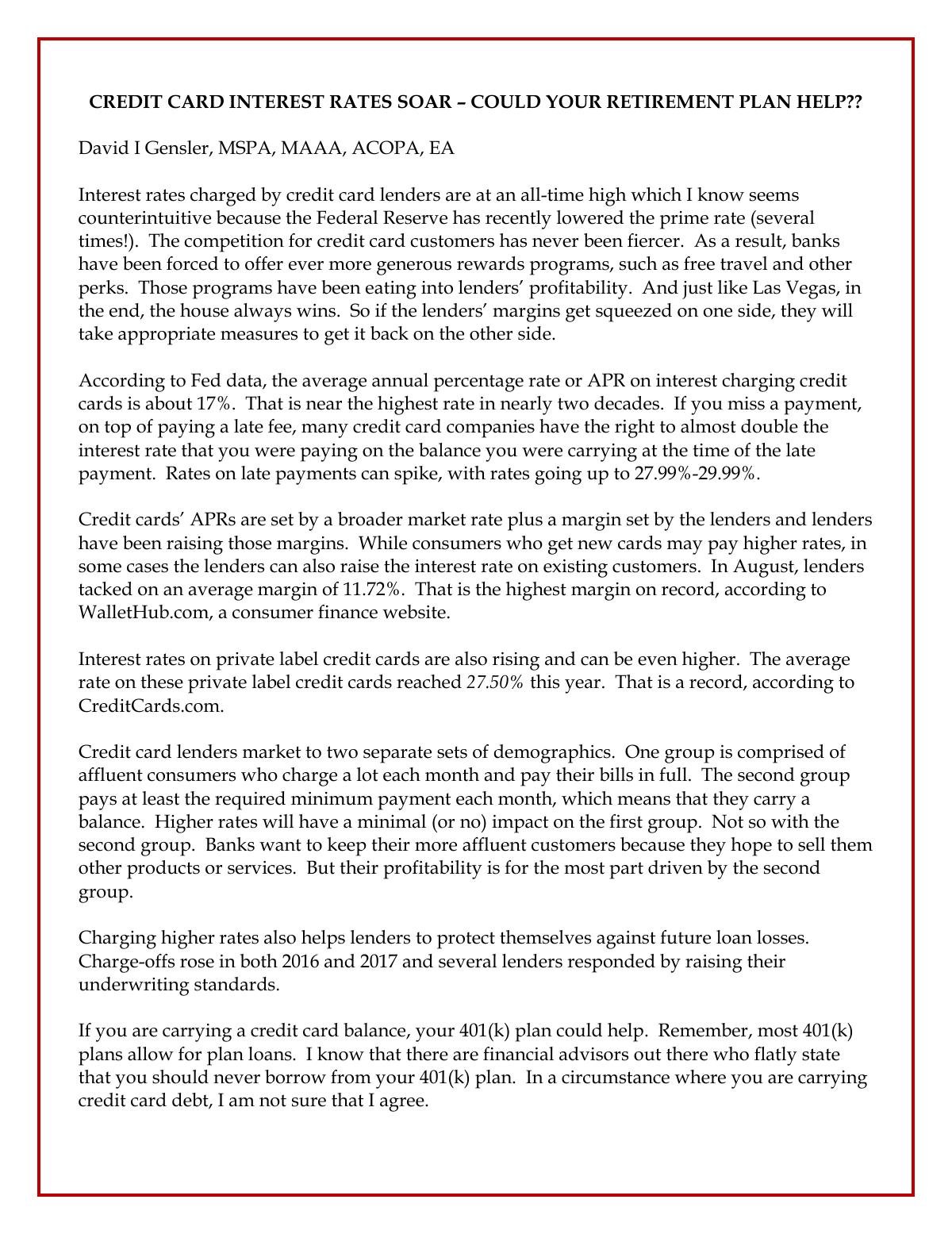 Interest rates charged by credit card lenders are at an all-time high which I know seems counterintuitive because the Federal Reserve has recently lowered the prime rate (several times!). The competition for credit card customers has never been fiercer. As a result, banks have been forced to offer ever more generous rewards programs, such as free travel and other perks. Those programs have been eating into lenders' profitability. And just like Las Vegas, in the end, the house always wins. So if the lenders' margins get squeezed on one side, they will take appropriate measures to get it back on the other side.