UPDATE ON CORONA VIRUS RETIREMENT RELATED LEGISLATION
Free content from Madison Pension Services, Inc.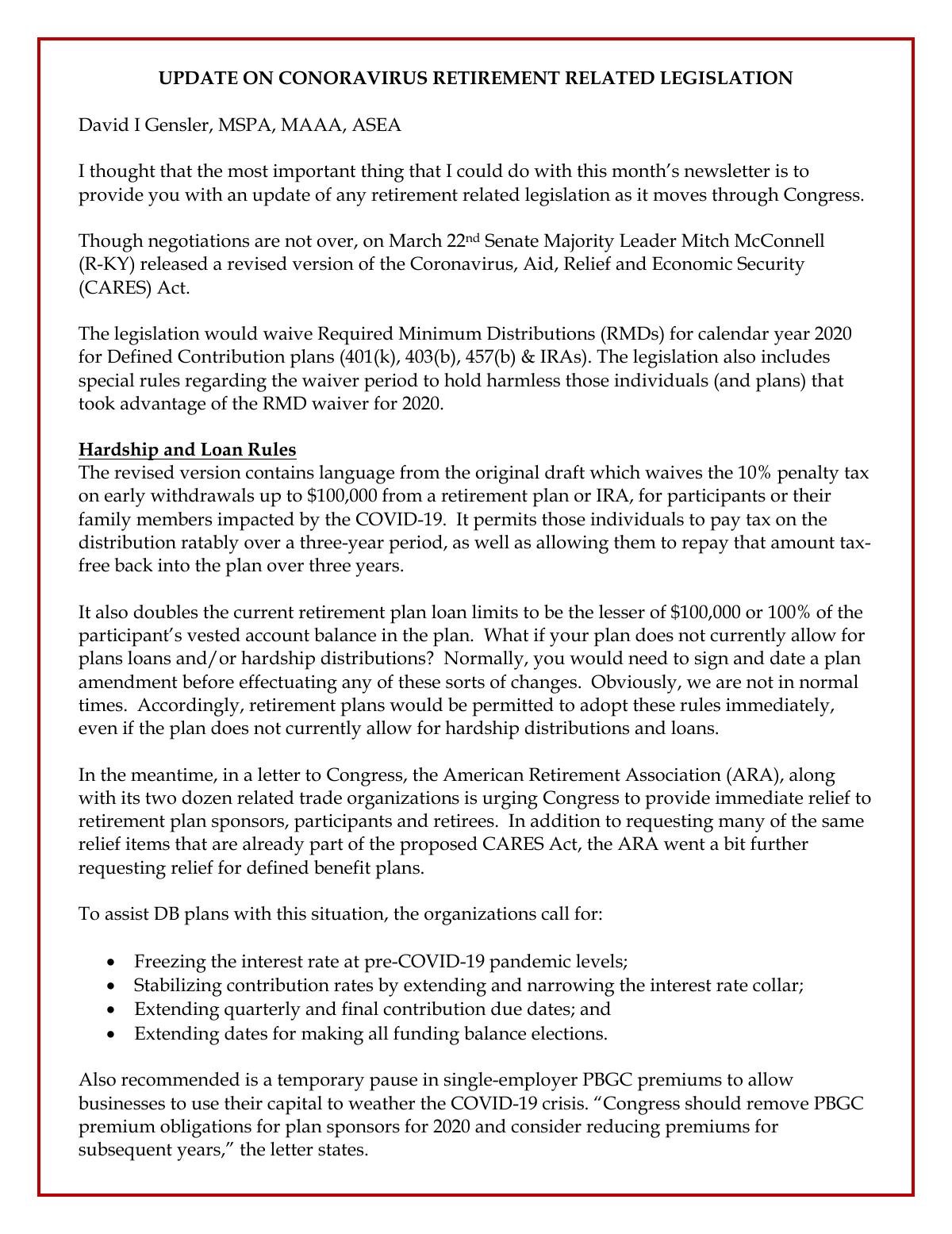 I thought that the most important thing that I could do with this month's newsletter is to provide you with an update of any retirement related legislation as it moves through Congress. Though negotiations are not over, on March 22nd Senate Majority Leader Mitch McConnell (R-KY) released a revised version of the Coronavirus, Aid, Relief and Economic Security (CARES) Act.