When Does One-Year Equal Nine Months (Or Less)?
Free content from Madison Pension Services, Inc.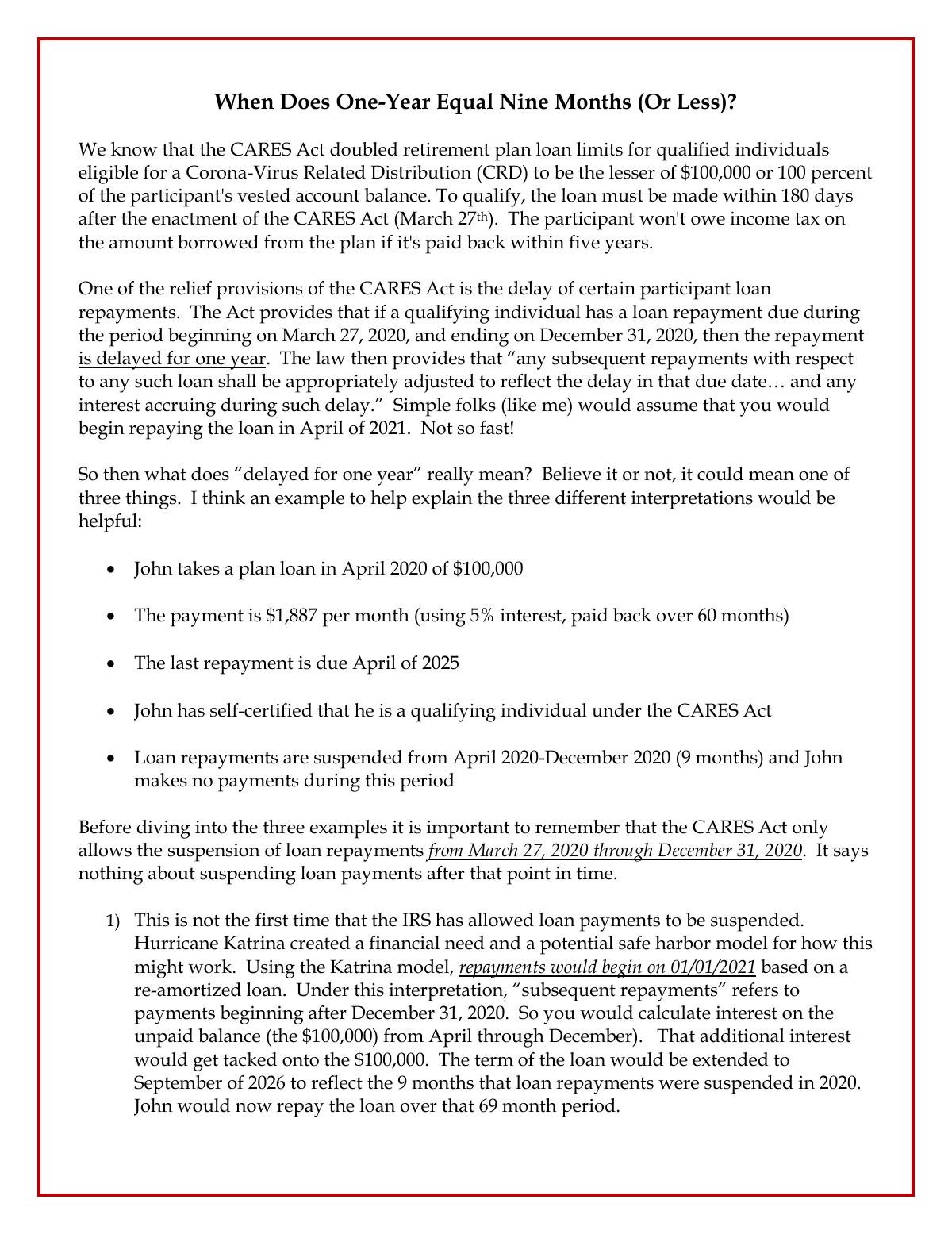 We know that the CARES Act doubled retirement plan loan limits for qualified individuals eligible for a Corona-Virus Related Distribution (CRD) to be the lesser of $100,000 or 100 percent of the participant's vested account balance. To qualify, the loan must be made within 180 days after the enactment of the CARES Act (March 27th). The participant won't owe income tax on the amount borrowed from the plan if it's paid back within five years.