RETIREMENT – IS IT POSSIBLE IN A POST-COVID WORLD?
Free content from Madison Pension Services, Inc.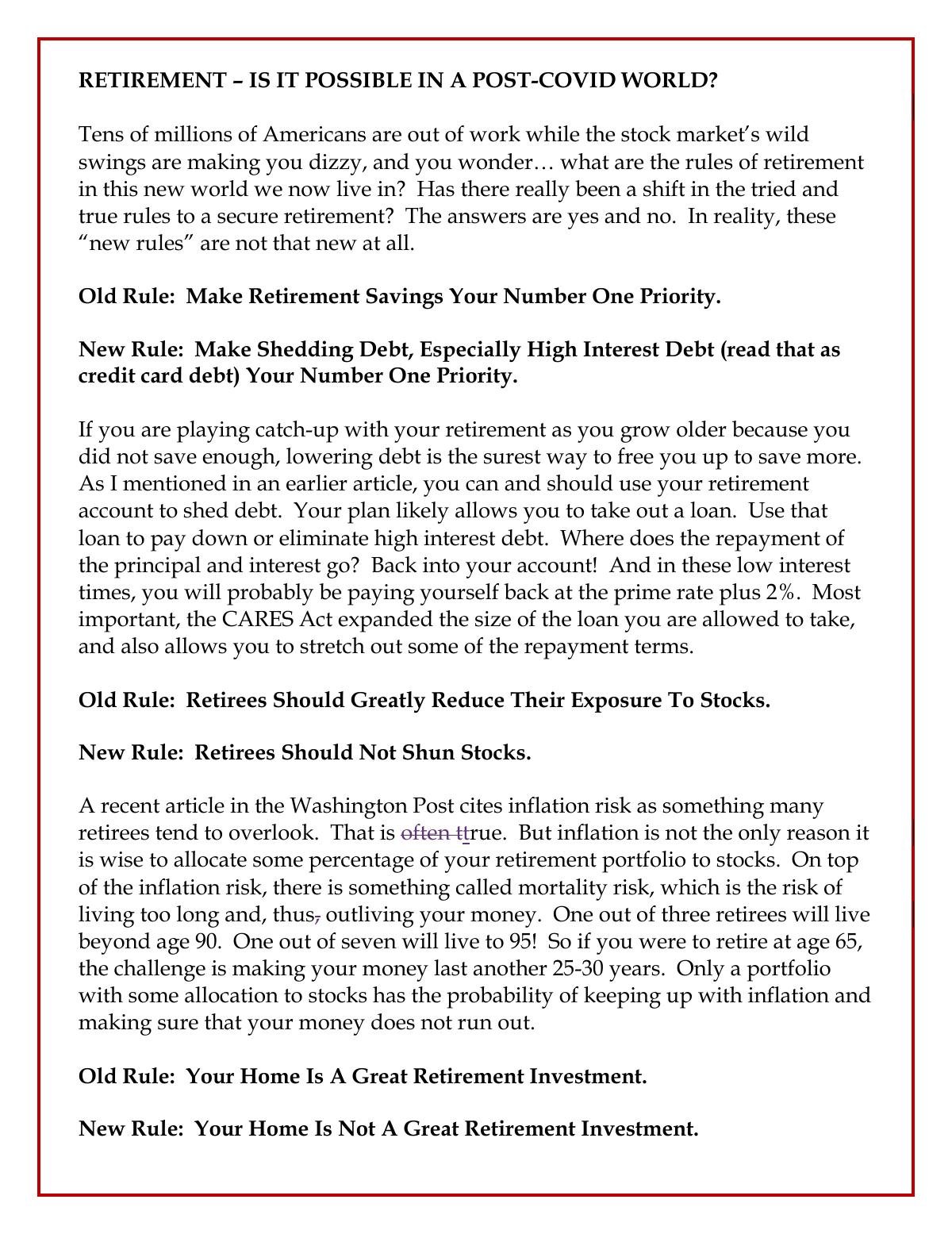 Tens of millions of Americans are out of work while the stock market's wild swings are making you dizzy, and you wonder… what are the rules of retirement in this new world we now live in? Has there really been a shift in the tried and true rules to a secure retirement? The answers are yes and no. In reality, these "new rules" are not that new at all.