THE CLOCK IS TICKING...
Free content from Madison Pension Services, Inc.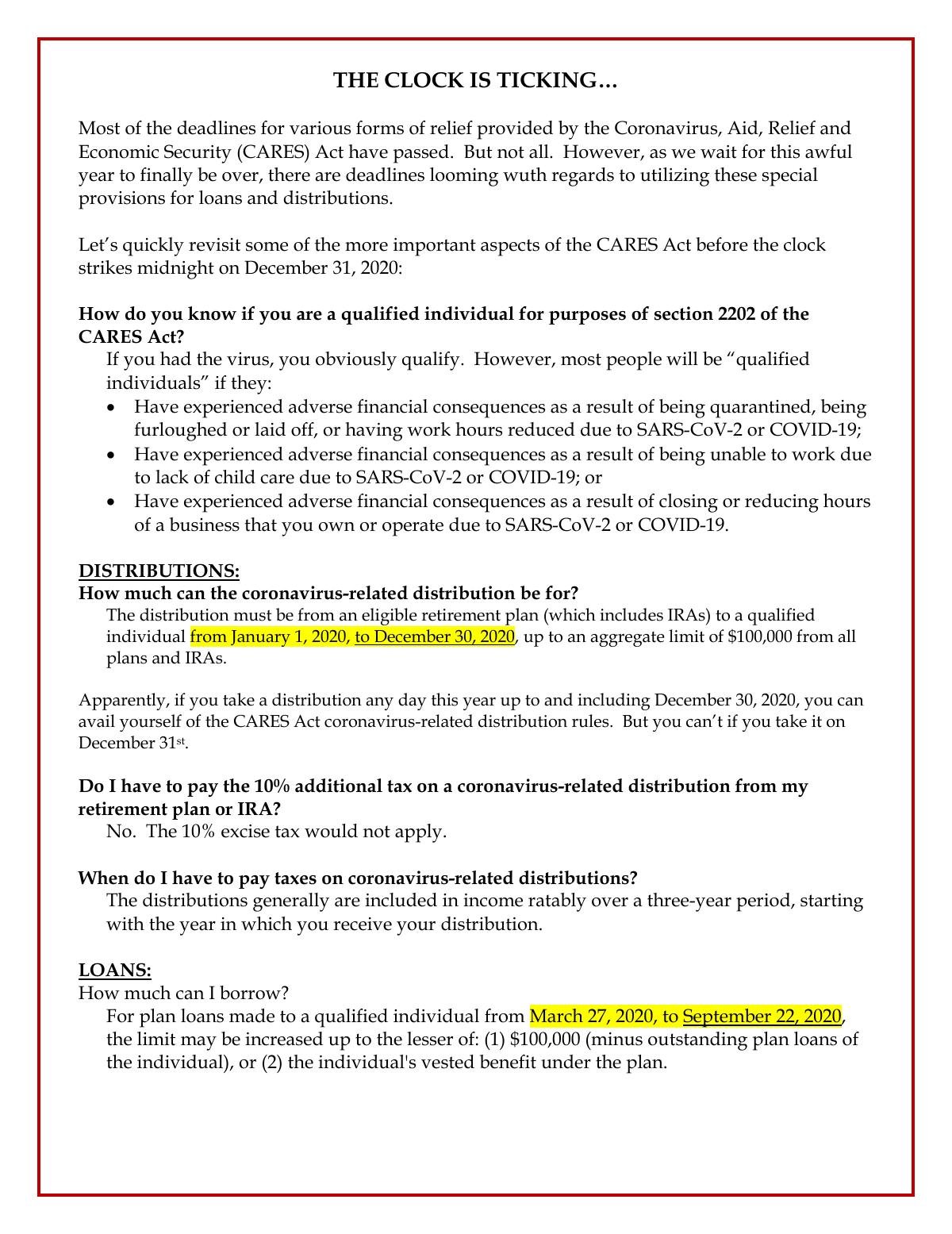 Most of the deadlines for various forms of relief provided by the Coronavirus, Aid, Relief and Economic Security (CARES) Act have passed. But not all. However, as we wait for this awful year to finally be over, there are deadlines looming wuth regards to utilizing these special provisions for loans and distributions.