Identifying the Components of an Effective Leader
Free content from Training Solutions, Inc.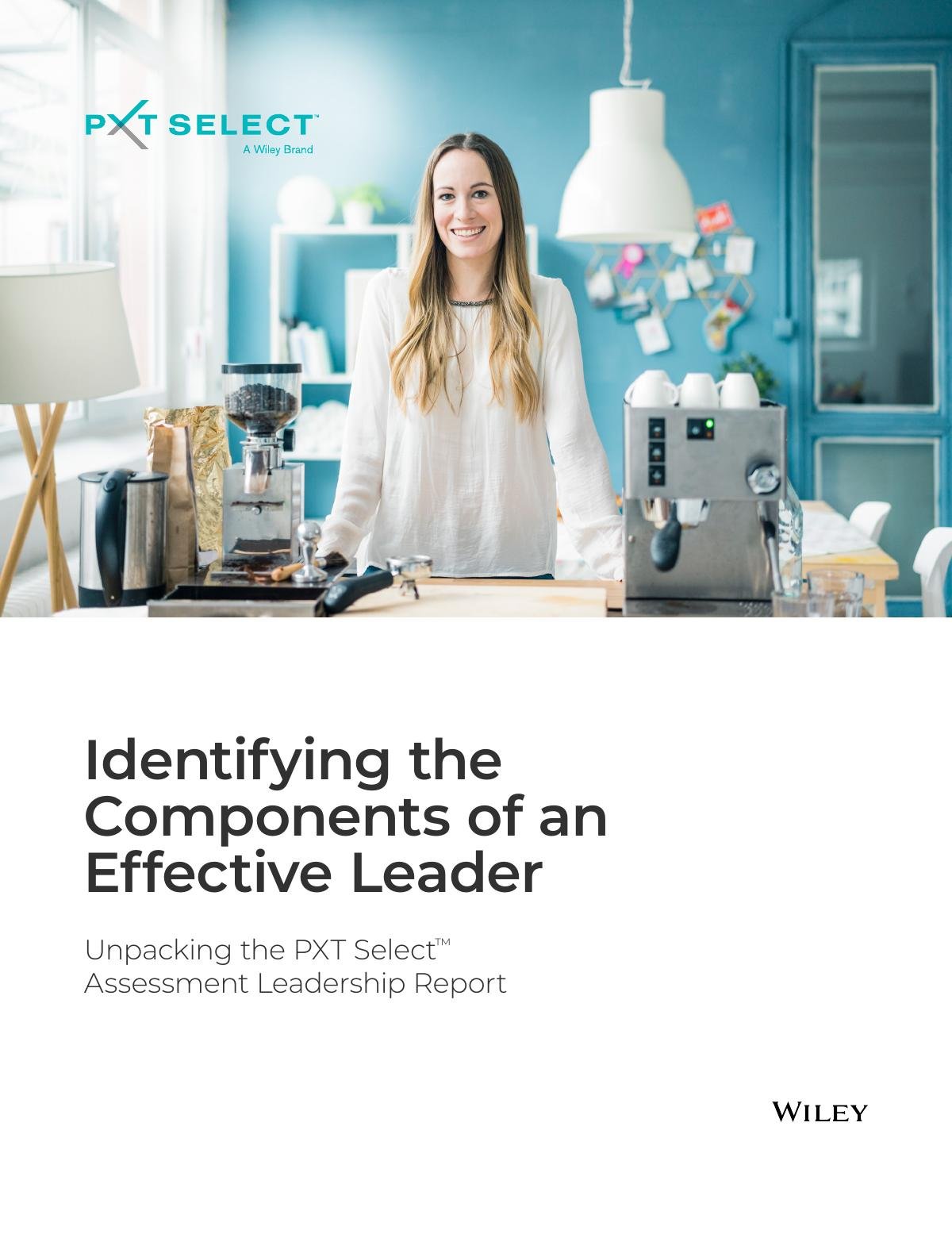 From the introduction: When it comes to leadership, we believe everyone is a leader. Or, at least, everyone has the potential to lead. Exercising leadership doesn't depend on having a specific title, a certain level of seniority, or a set of personality traits you're born with. Leadership is a mindset and a collection of skills that we develop through practice and repetition. But what skills and traits make someone a successful leader? As far as that goes, we isolated six traits necessary for exercising effective leadership in the PXT Select assessment Leadership Report. In this report, we explain why we picked these traits and why they're important to you and the success of your organization. We also take time to shine a light on the psychometric makeup behind each trait.