What's the Difference Between HRO, PEO, and ASO?
Free content from Corban OneSource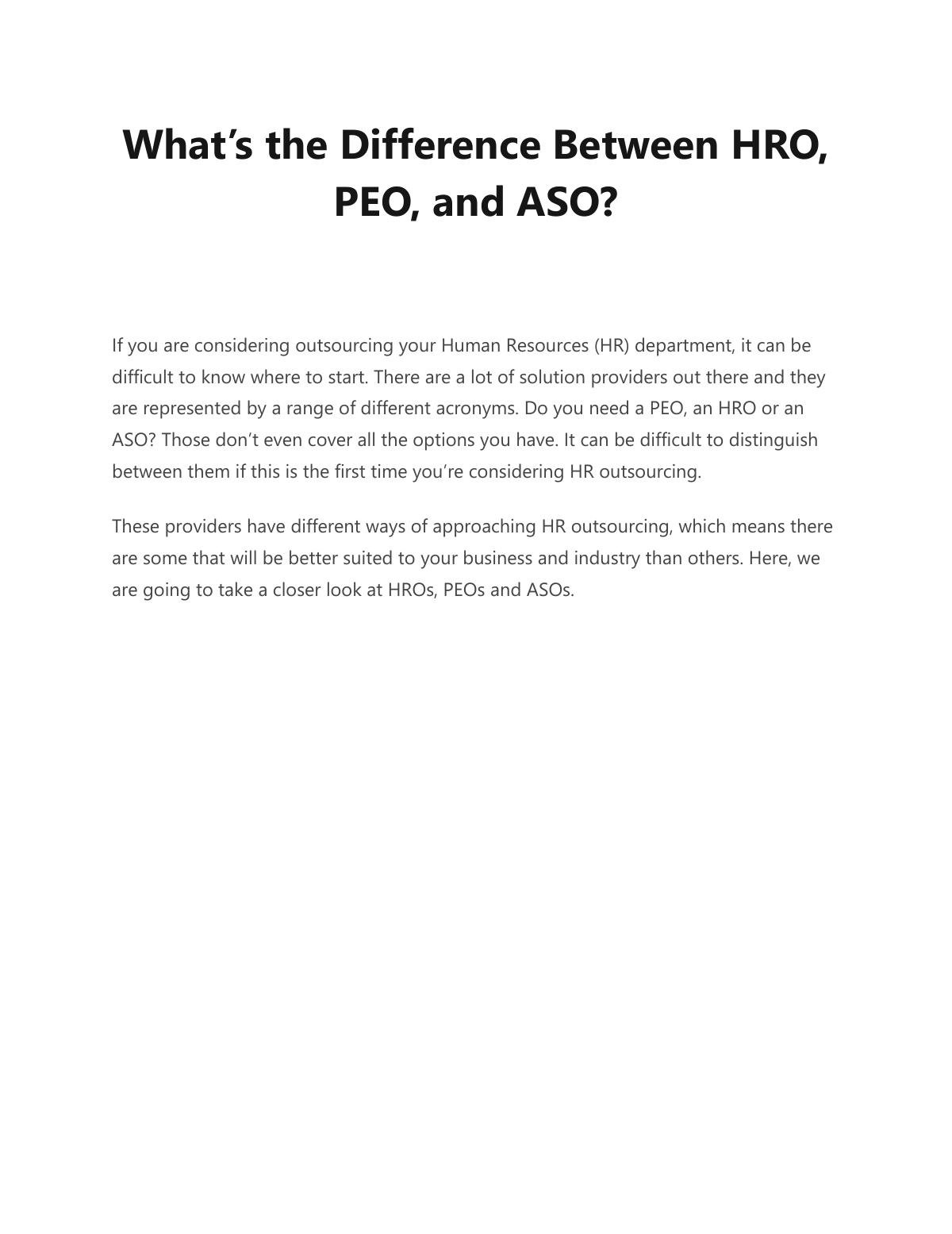 If you are considering outsourcing your Human Resources (HR) department, it can be difficult to know where to start. There are a lot of solution providers out there and they are represented by a range of different acronyms. Do you need a PEO, an HRO or an ASO? Those don't even cover all the options you have. It can be difficult to distinguish between them if this is the first time you're considering HR outsourcing. These providers have different ways of approaching HR outsourcing, which means there are some that will be better suited to your business and industry than others. Here, we are going to take a closer look at HROs, PEOs and ASOs.