Why Do Many Mergers and Acquisitions Fail?
Free content from Corban OneSource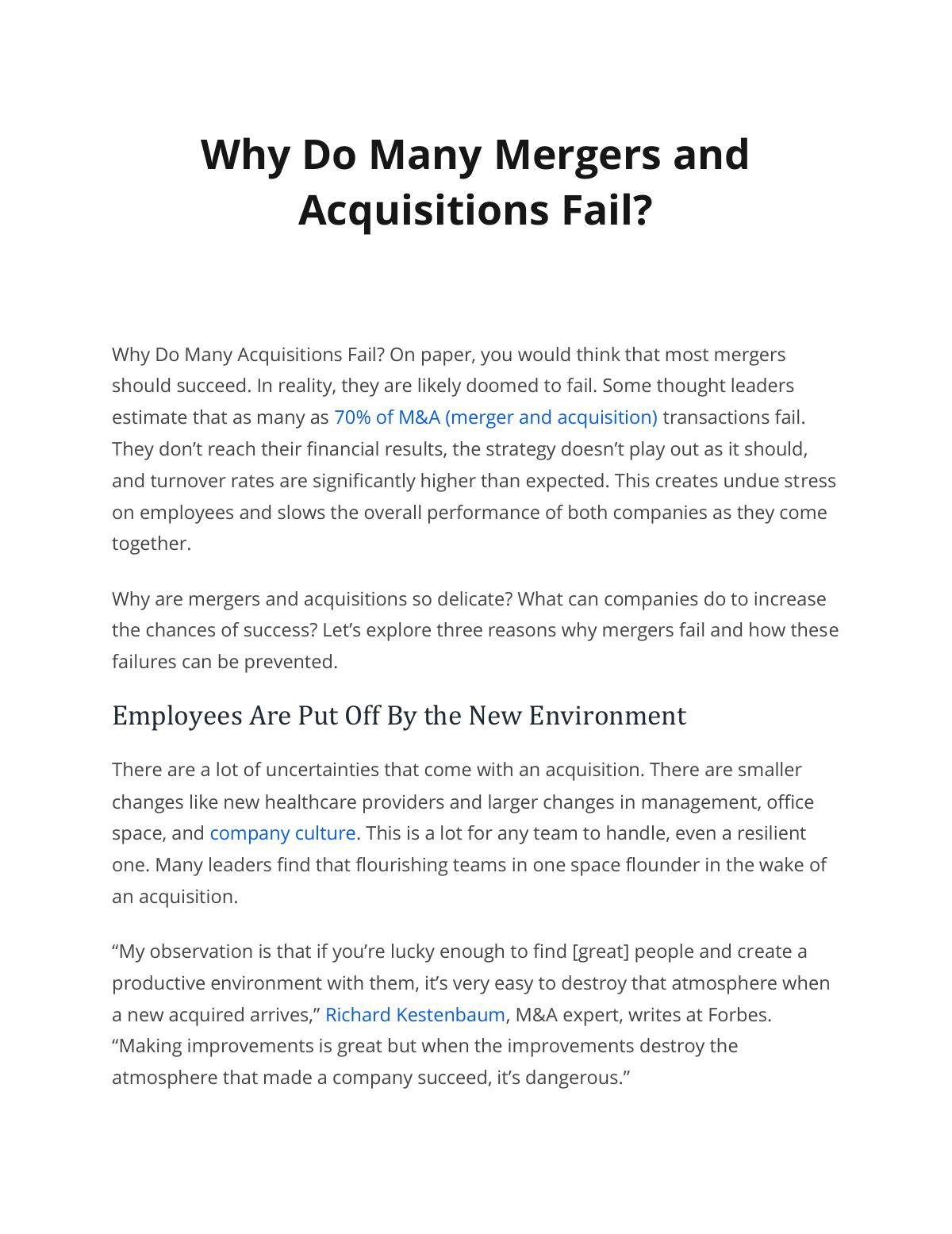 Why Do Many Acquisitions Fail? On paper, you would think that most mergers should succeed. In reality, they are likely doomed to fail. Some thought leaders estimate that as many as 70% of M&A (merger and acquisition) transactions fail. They don't reach their financial results, the strategy doesn't play out as it should, and turnover rates are significantly higher than expected. This creates undue stress on employees and slows the overall performance of both companies as they come together. Why are mergers and acquisitions so delicate? What can companies do to increase the chances of success? Let's explore three reasons why mergers fail and how these failures can be prevented.