Is AI Filling Our Positions?
Free content from The Assessment Company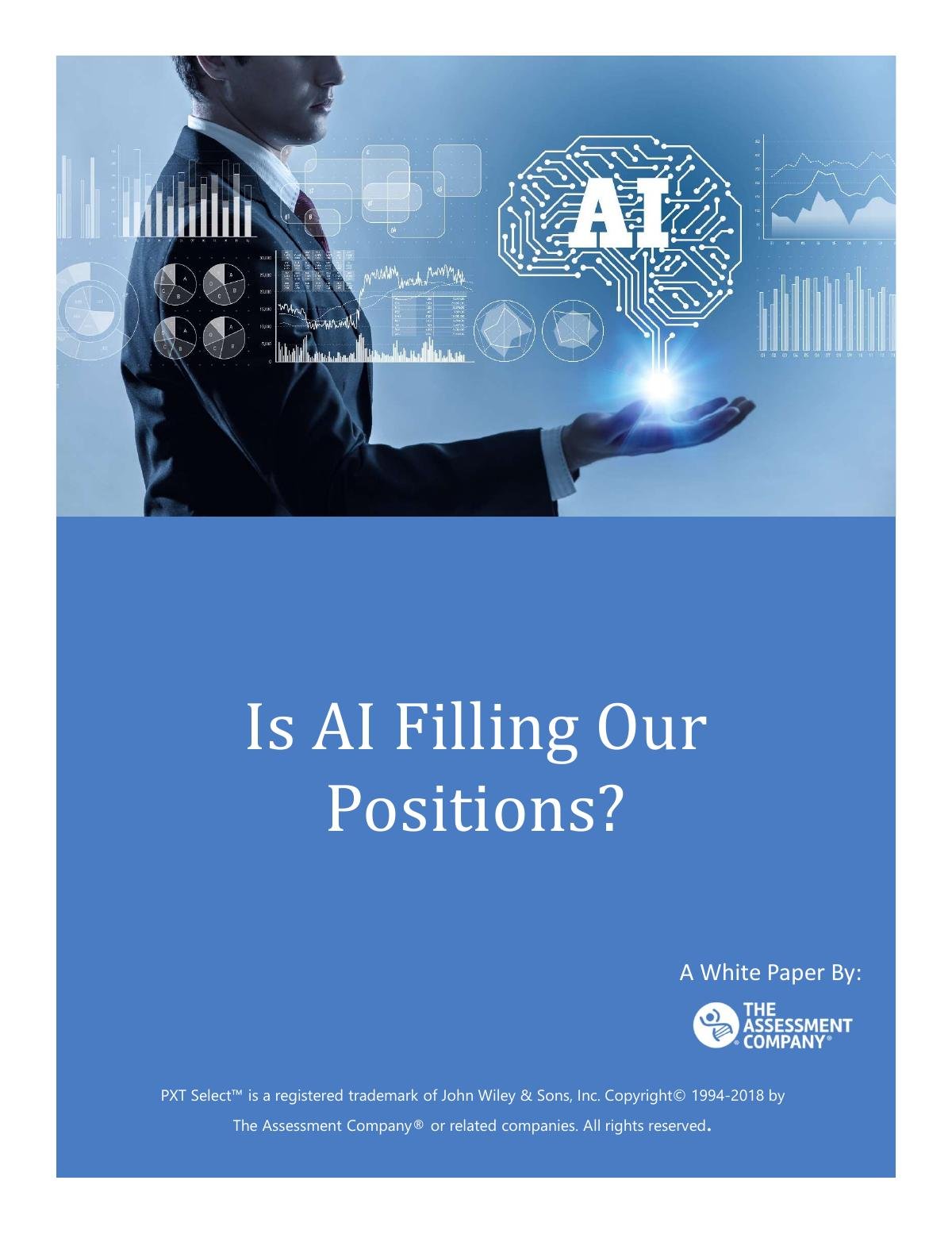 Artificial Intelligence is now wrapping its tentacles around every job field, threatening to squeeze the life out with its mechanical dominance. While some are taking advantage of AI, there is still a large group who are hesitant to place their trust in it.