Learn how to sustain meaningful change in your organization with the Action Research Model!
Free content from Institute of Organization Development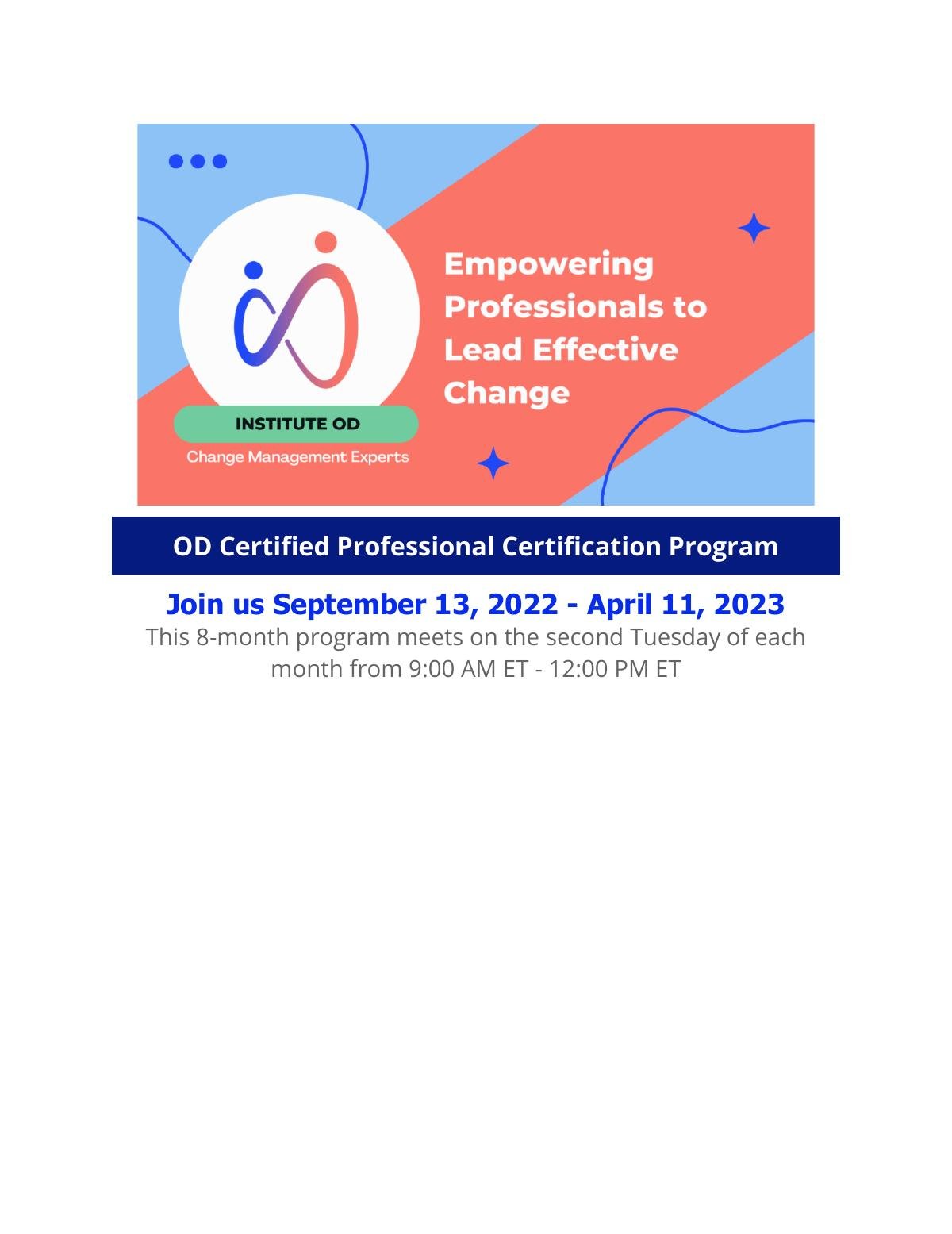 Organization Development is a science-based process that helps organizations build their capacity to change and achieve greater effectiveness by developing, improving, and reinforcing strategies, structures, and processes. The OD Certification Program will teach you how to apply the concepts of the Action Research Model, OD's model for change to help clients identify needs and solve critical business challenges using a whole systems approach.