What Do Successful Supervisors Need to Be Trained On?
Free content from AEU LEAD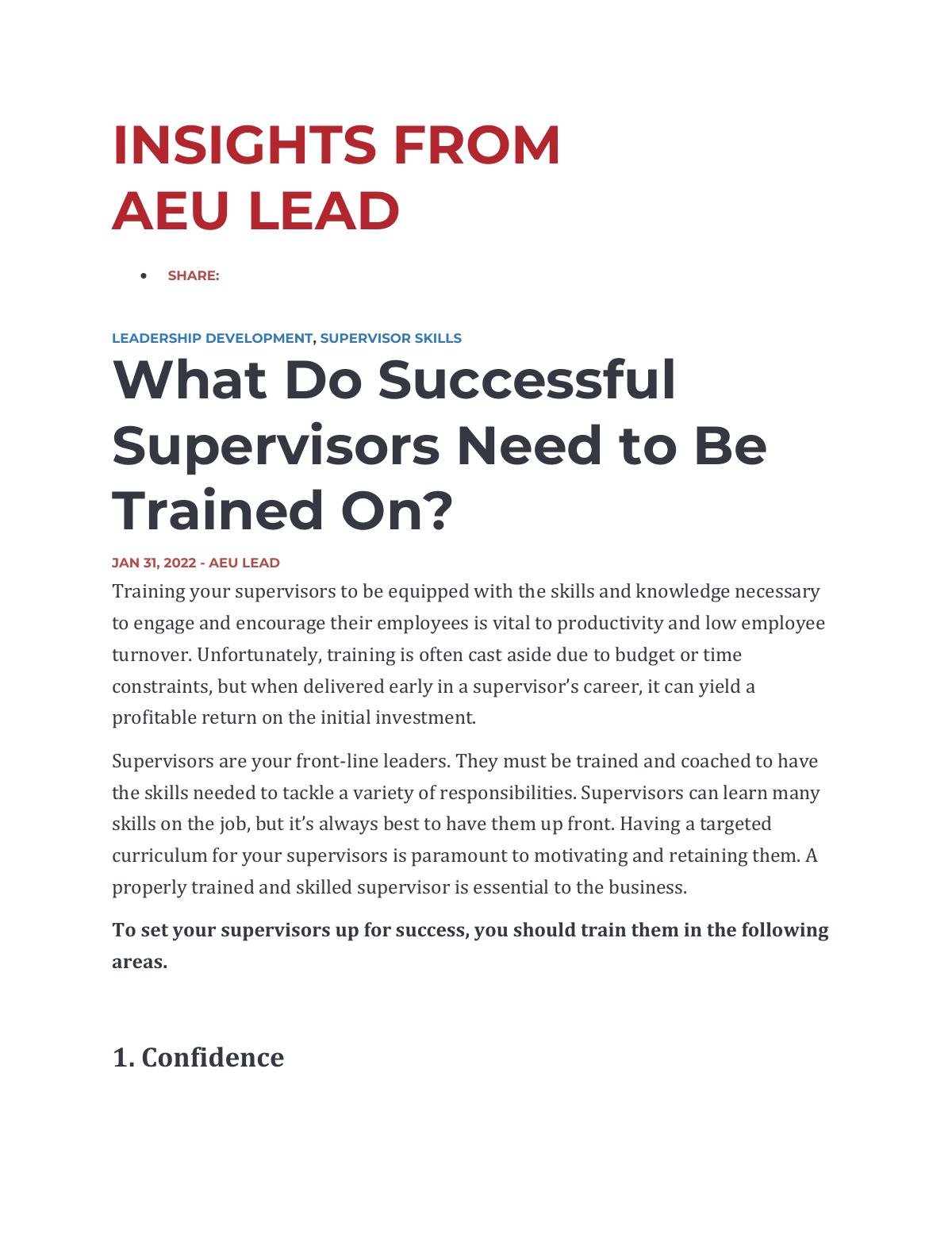 Training your supervisors to be equipped with the skills and knowledge necessary to engage and encourage their employees is vital to productivity and low employee turnover. Unfortunately, training is often cast aside due to budget or time constraints, but when delivered early in a supervisor's career, it can yield a profitable return on the initial investment.