The case for a "CEO" for your 401(k) Plan
Free content from Billings and Company Holdings, Inc.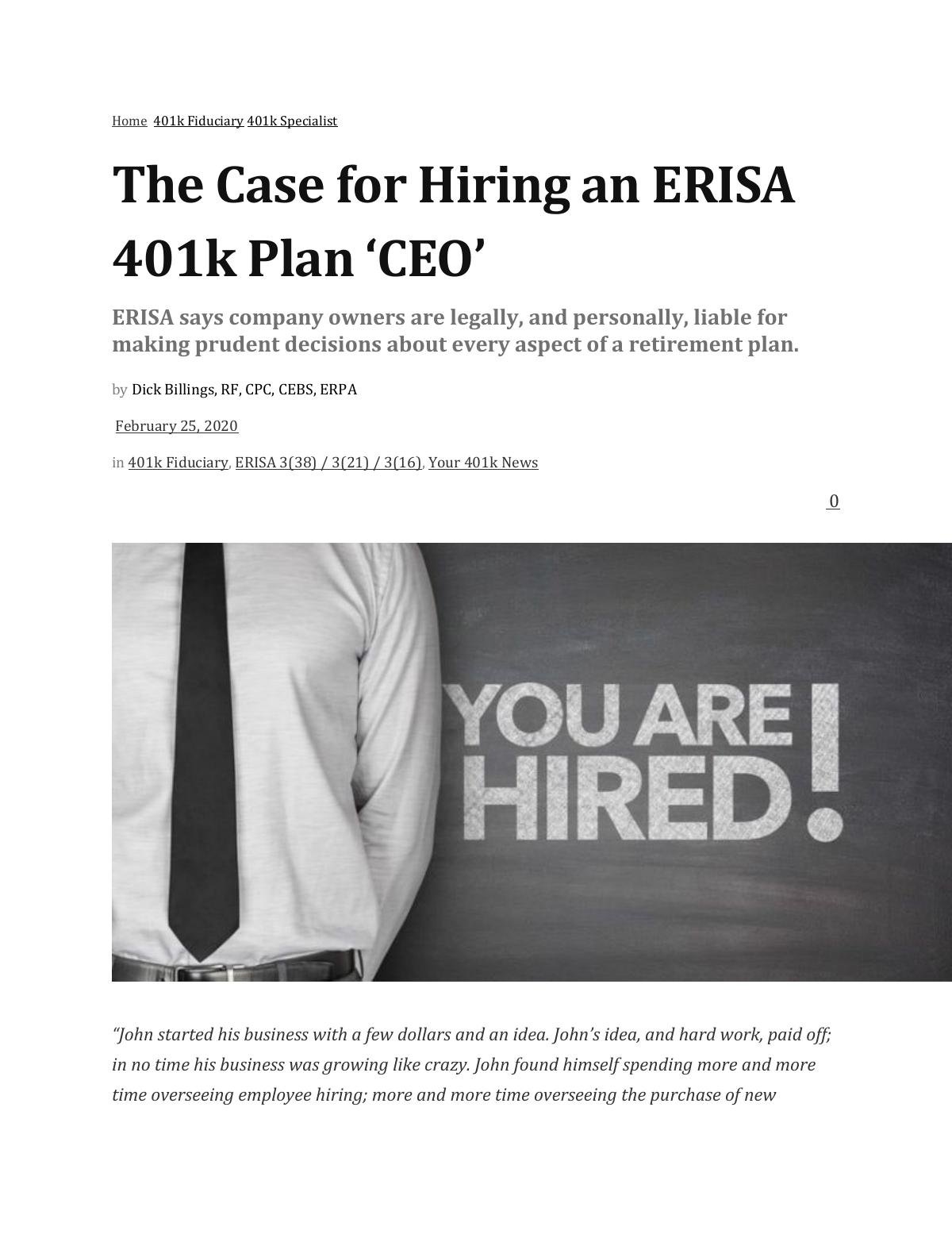 Business owners typically have no interest, or expertise, in overseeing their company 401(k) Plan. Their HR department is typically those to whom the owner delegates the day-to-day responsibilities. Most HR managers also have little time, nor desire, to know all the ins-and-outs of their 401(k) Plan. And neither do they want to be a fiduciary. This white paper explains how hiring a "CEO" is good not only for the HR deparment and the Plan Sponsor, but also the underlying Plan Participants.