An IRS-to-English Translation of IRS 1095-C Codes for the Affordable Care Act.
Free content from Passport Software, Inc.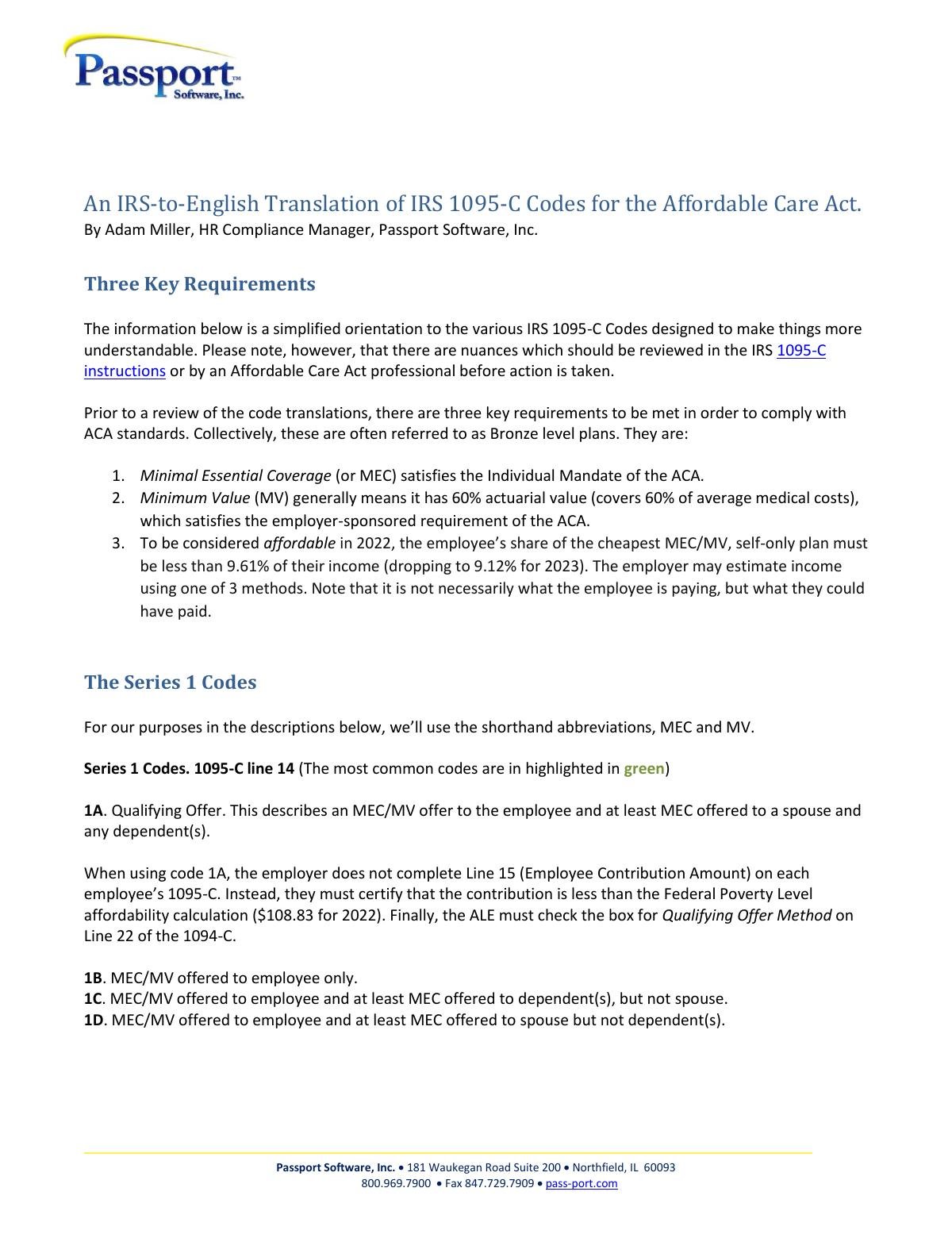 The information below is a simplified orientation to the various IRS 1095-C Codes designed to make things more understandable. Please note, however, that there are nuances which should be reviewed in the IRS 1095-C instructions or by an Affordable Care Act professional before action is taken.