SAML Single Sign-on for Higher Education
Free content from PistolStar, Inc.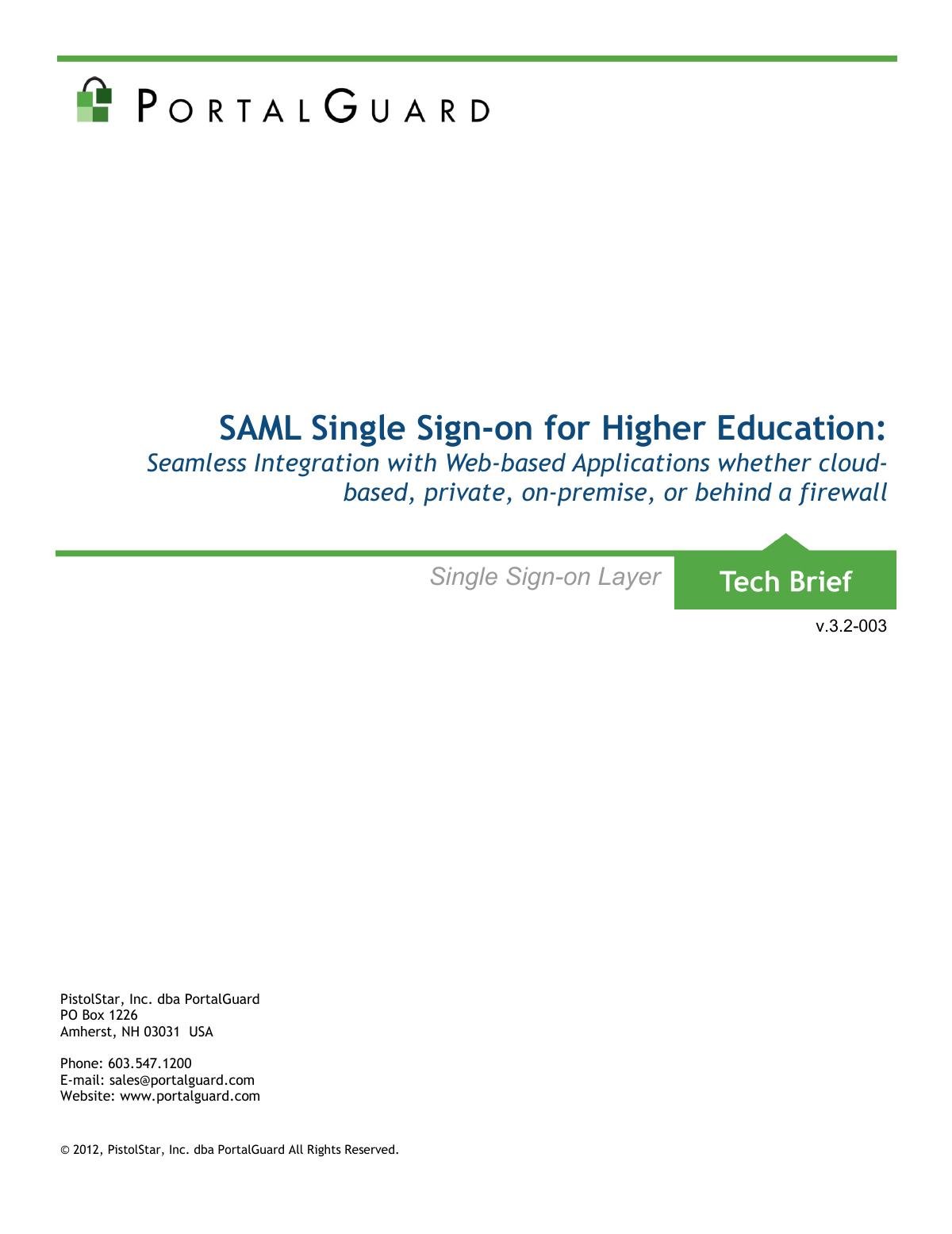 Putting an end to students' and faculty's complaints about the requirement to remember multiple passwords is an objective at many universities. With multiple web applications being accessed, IT staff also struggle to manage multiple user repositories. For example, when a password changes in one repository, it typically isn't updated in the others. This can lead to security and support issues that make it even more difficult to implement a password security policy across multiple systems. To solve these issues you may look towards single sign-on (SSO) as a solution to eliminate multiple password prompts and streamline access for students and faculty. However, many SSO solutions are costly and difficult to implement to effectively handle all access scenarios. Integration is especially difficult when attempting to allow the single sign-on experience to continue for external users, such as commuting or roaming students and faculty, who all want seamless access to hosted web applications...