Partner Up to Hire Smart in a Tight Labor Market
Free content from NRI Relocation, Inc.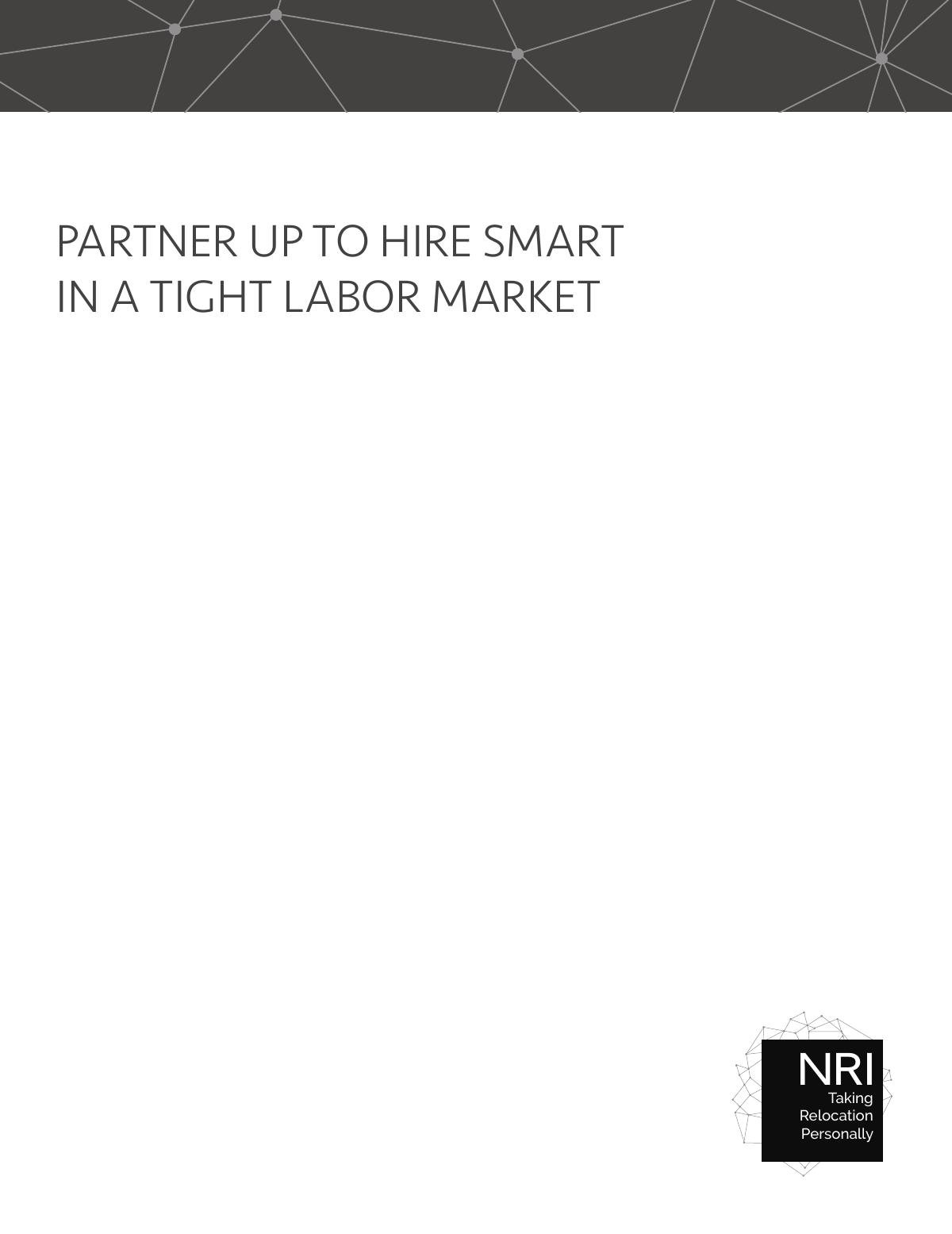 Companies are finding it harder than it has been for some time to find and hire top talent. A tightening labor market has tipped the scales towards the employee, and even the most sought-after companies are finding that they have to raise their game. This challenging environment also means it's a good time for companies to think about managing their talent mobility needs in a more strategic way, because a significant factor in attracting and retaining the best talent is addressing and meeting the expectations of highly desired employees from the beginning of the relationship. This paper explores how cultivating strategic mobility partnerships enables organizations to recruit for their specific needs, while keeping costs under control. In addition, "Partner Up to Hire Smart in a Tight Labor Market" outlines the essential components of administering successful executive employee relocation packages that can help companies become and remain competitive in the marketplace for top talent.