Top 10 Tips for Hiring a CFO
Free content from CFO Search, Inc.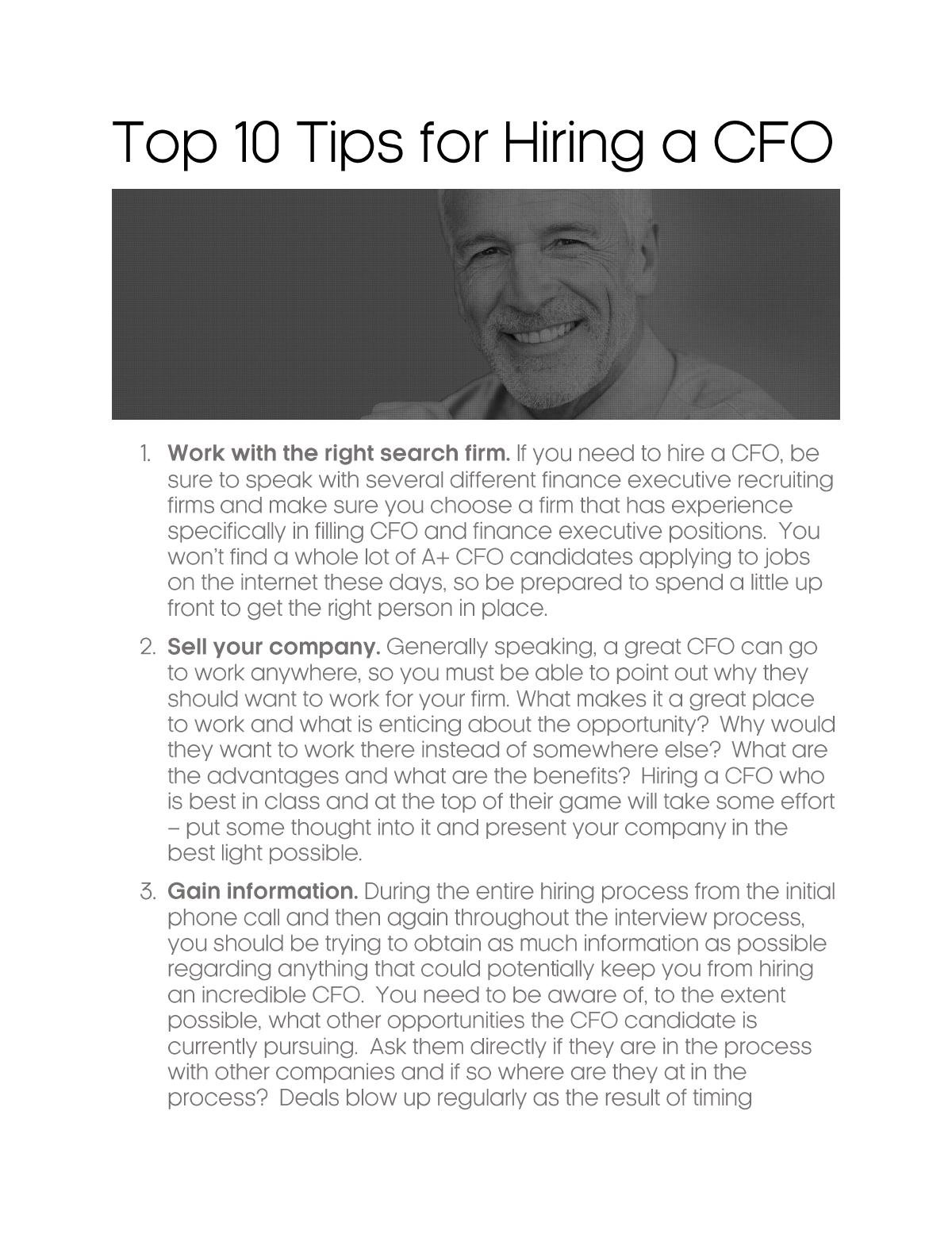 If you need to hire a CFO, be sure to speak with several different finance executive recruiting firms and make sure you choose a firm that has experience specifically in filling CFO and finance executive positions. You won't find a whole lot of A+ CFO candidates applying to jobs on the internet these days, so be prepared to spend a little up front to get the right person in place.