Product Details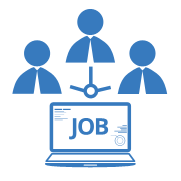 (Click to enlarge image) Executive Search for a Wide Variety of Fields:
We recruit top executives from around the country in a wide range of professions. Our extensive data base includes thousands of highly-skilled individuals. Among the areas in which our Executive Search Consultants actively source/recruit candidates are: Advertising, Biotechnology, Banking, Business Services, Construction, Consumer Products, Computer Software & Hardware, Finance, Human Resources, Healthcare, Insurance, Industrial, Information, Legal, Marketing, Technology, Manufacturing, Medical, Outsourcing, Pharmaceutical, Sales, and Telecommunications.

Conducting Executive Search for Quality People:
Reaction Search is a nationwide Executive Search firm dedicated to identifying, evaluating, recruiting and delivering the highest-caliber professionals. We're talking about people who can step into a position and begin contributing to your company immediately. Whether you need to find a CEO or to build an entire sales force virtually overnight, Reaction Search is the answer to your Executive Search needs. We connect time-strapped employers with talented job candidates.

Executive Search Begins with an Assessment of Your Needs:
Part of what makes Reaction Search unique is the emphasis we place on fact finding. That is, before we begin an executive search, we invest the time to understand the precise requirements, responsibilities and expectations the position entails.