Analyzing Sources of Bias
Free content from ABA Technologies, Inc.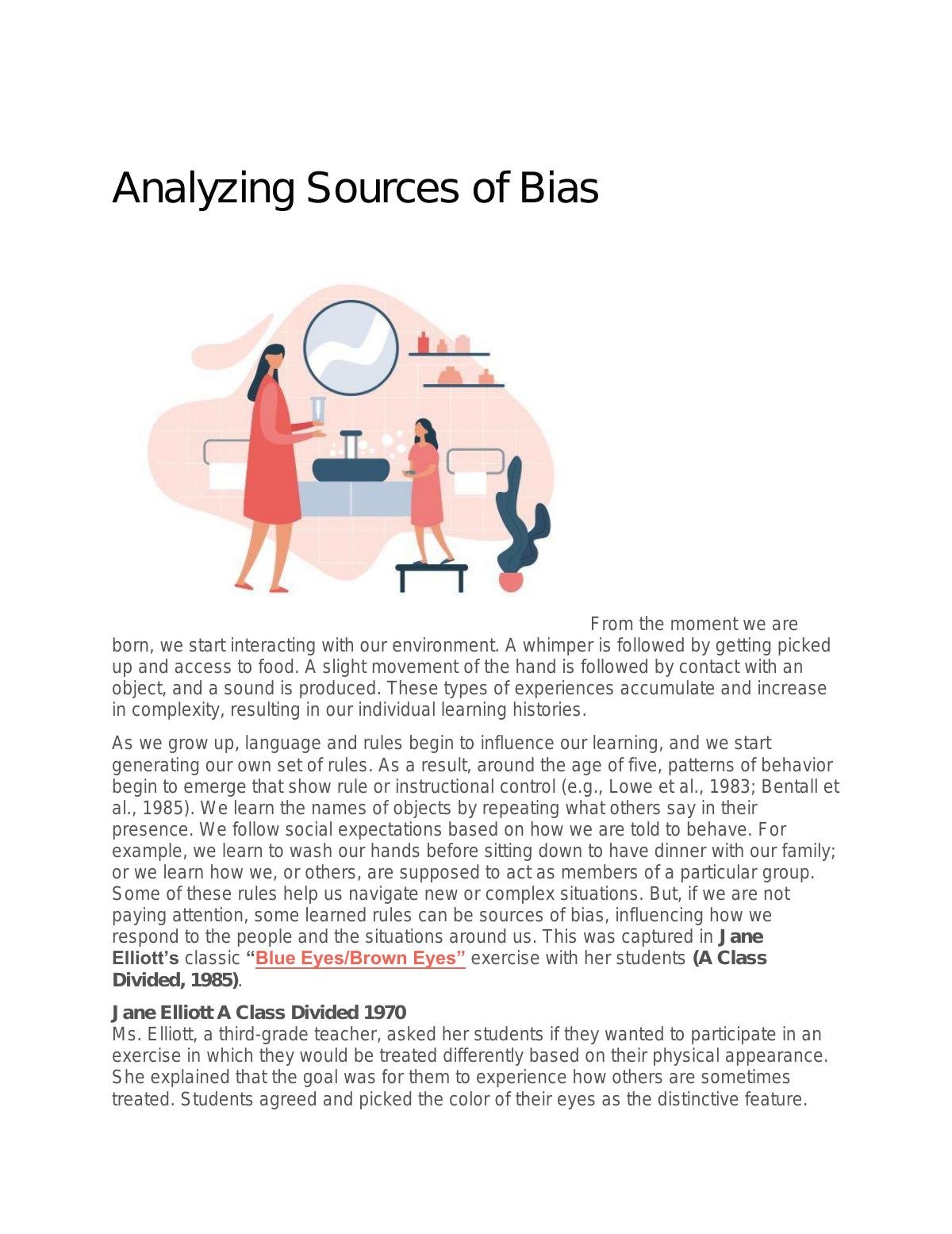 From the moment we are born, we start interacting with our environment. A whimper is followed by getting picked up and access to food. A slight movement of the hand is followed by contact with an object, and a sound is produced. These types of experiences accumulate and increase in complexity, resulting in our individual learning histories.