HackerEarth Assessments Brochure
Free content from HackerEarth Inc.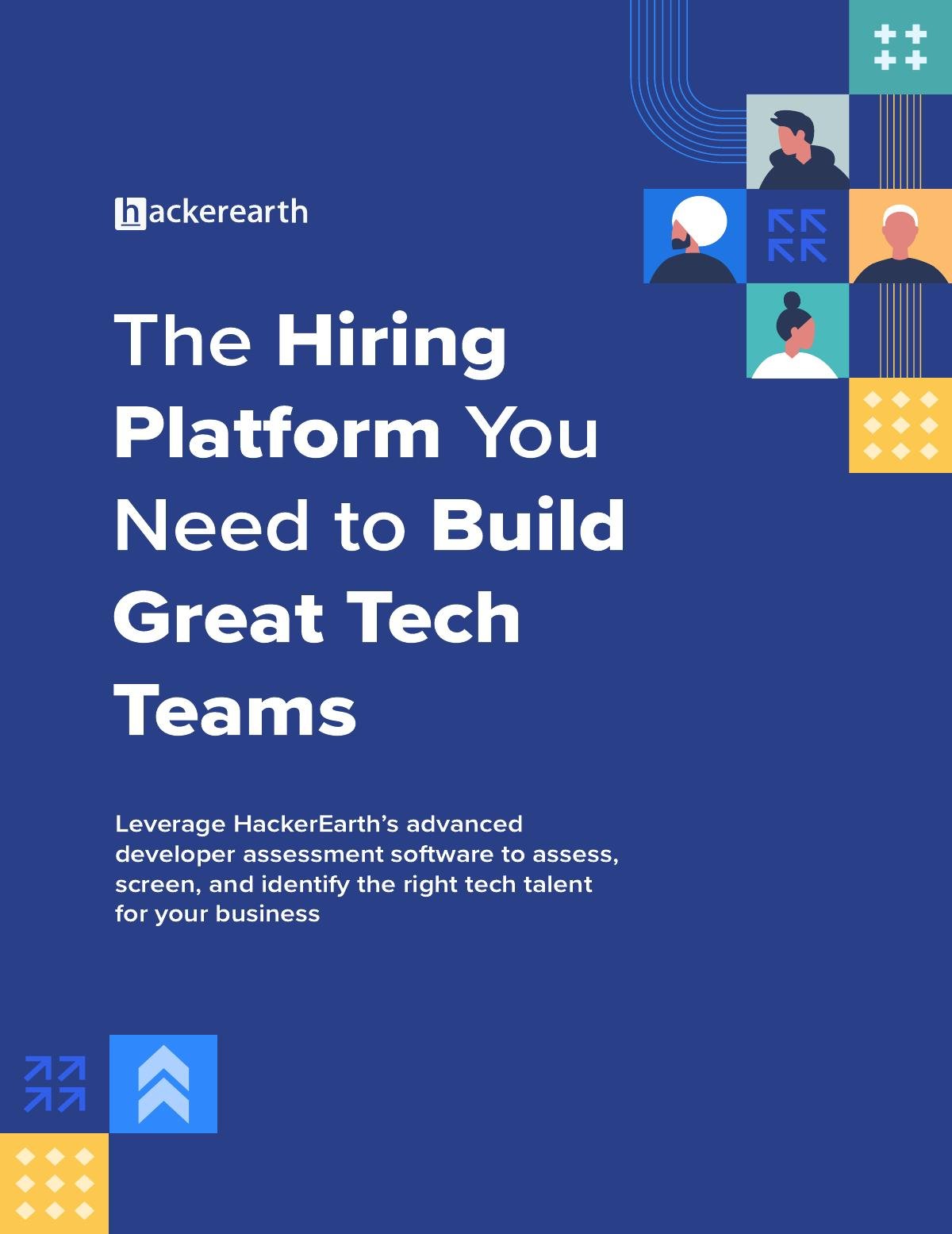 Over 85% of candidates drop out before reaching the final stage of the hiring process, making the efforts put into screening developers redundant. This is where HackerEarth Assessments comes in: the most advanced developer assessment tool on the market. Read on to see how you can scale your tech hiring practice with HackerEarth.