THE CHRO DIARIES: The Secret To Hiring World-Class Tech Talent
Free content from HackerEarth Inc.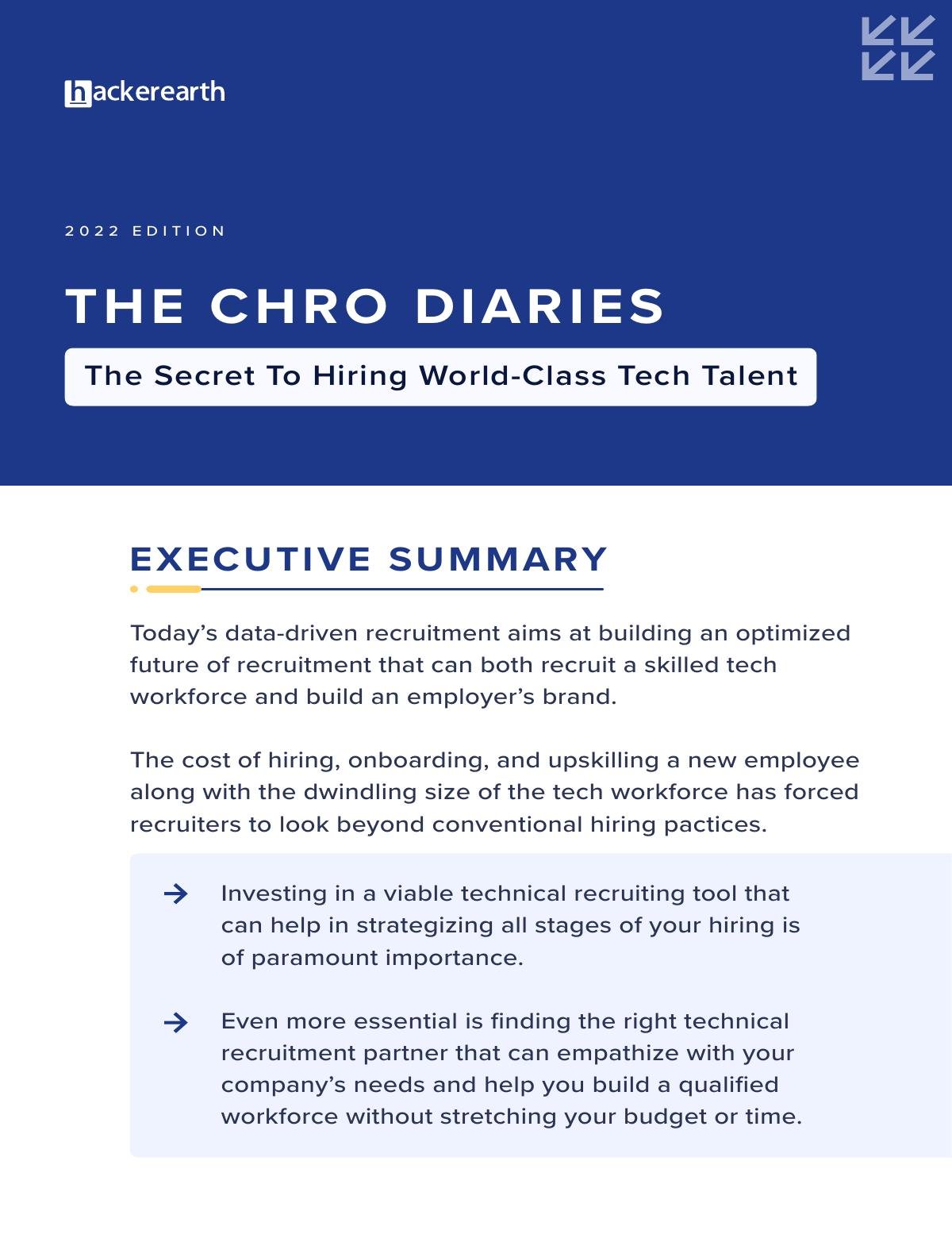 Today's data-driven recruitment aims at building an optimized future of recruitment that can both recruit a skilled tech workforce and build an employer's brand. The cost of hiring, onboarding, and upskilling a new employee along with the dwindling size of the tech workforce has forced recruiters to look beyond conventional hiring practices. Investing in a viable technical recruiting tool that can help in strategizing all stages of your hiring is of paramount importance. This paper covers the strategic value that HackerEarth Assessments can bring to help you build a qualified workforce without stretching your budget or time.