10 Critical Rules for Effective Document Management
Free content from eFileCabinet, Inc.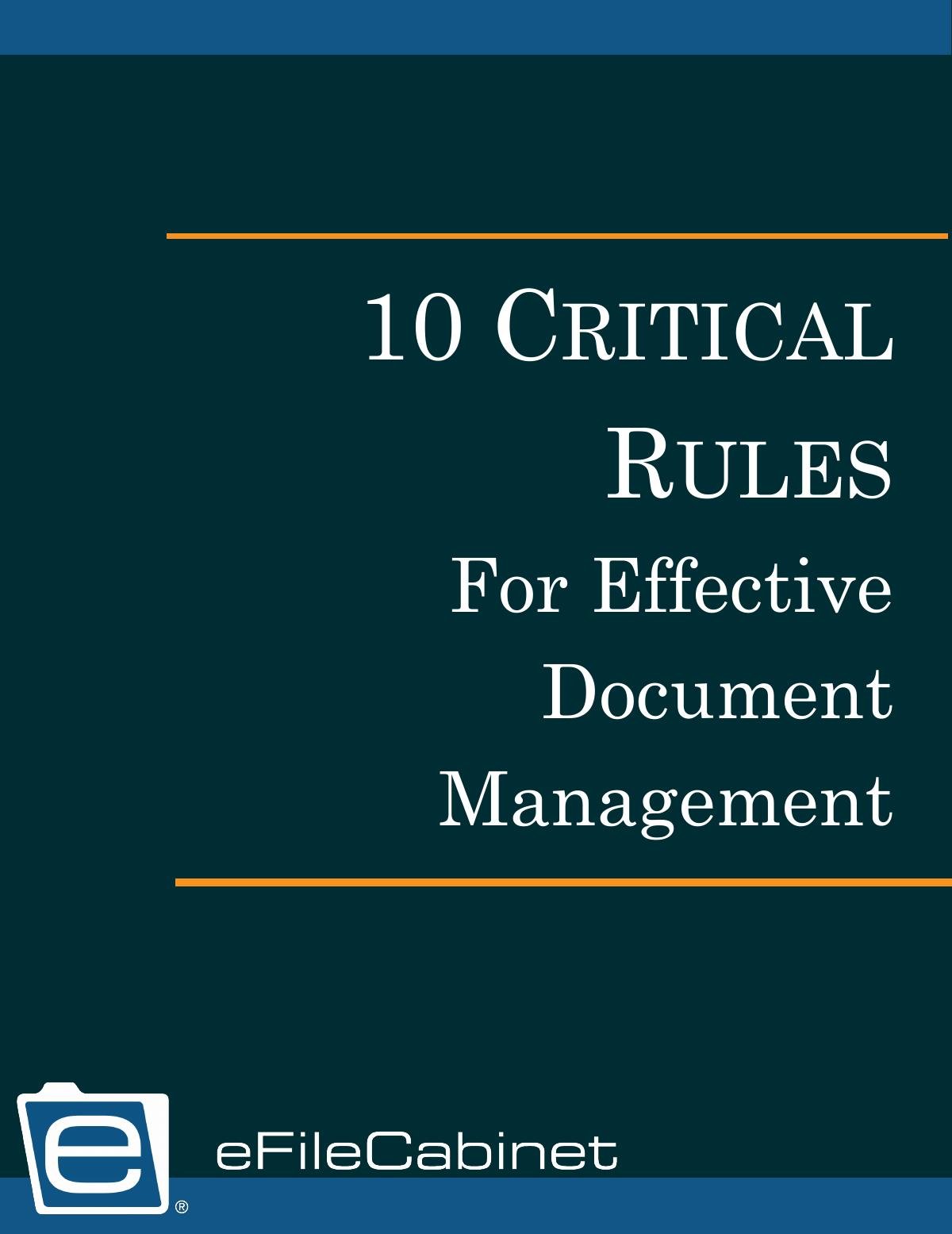 Finding effective solutions for managing business data is one of the biggest obstacles businesses encounter in reducing costs, improving service, increasing productivity, and meeting regulatory requirements. Companies around the world have realized that manual and paper-based processes for managing mission-critical documents and files are inefficient and expensive. This document discusses some of the pain points that all businesses have and the best practices for managing documents electronically to solve those pain points.