How Erin Montano Increased Efficiency For The City of Clovis
Free content from eFileCabinet, Inc.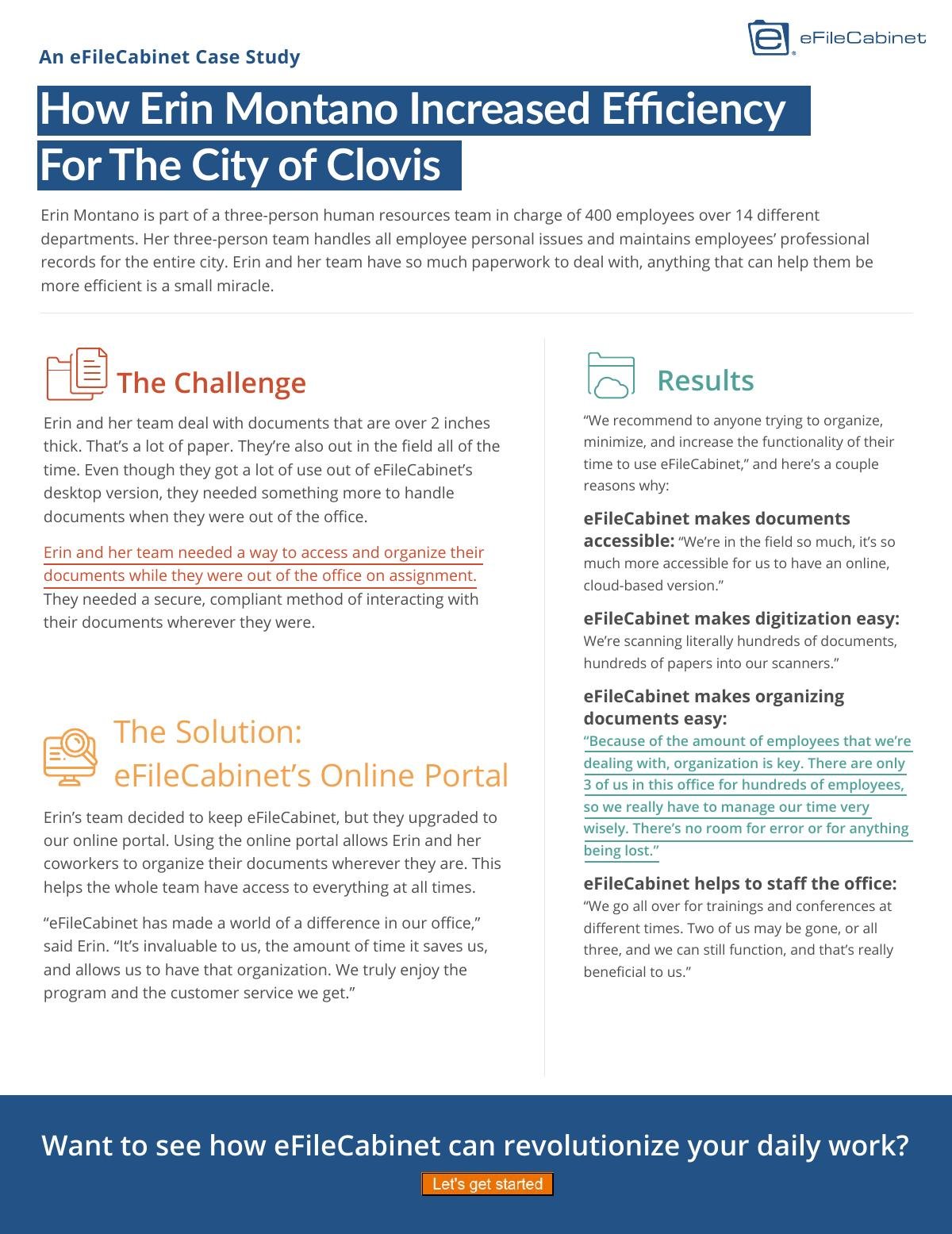 Erin Montano is part of a three-person human resources team in charge of 400 employees over 14 different departments. Her three-person team handles all employee personal issues and maintains employees' professional records for the entire city. Erin and her team have so much paperwork to deal with, anything that can help them be more efficient is a small miracle.