Human Resources, Dave Ulrich Model, and Document Management
Free content from eFileCabinet, Inc.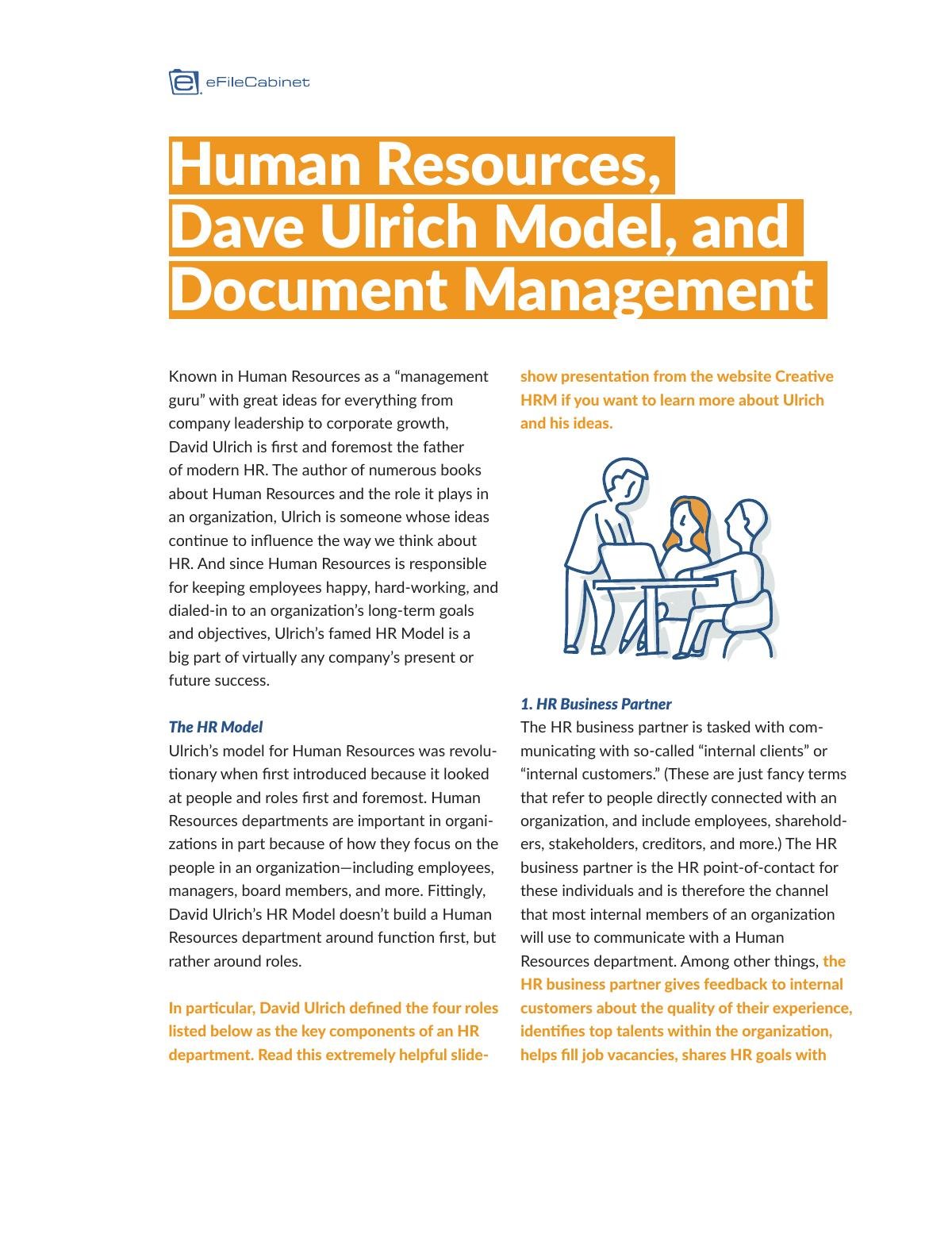 Known in Human Resources as a "management guru" with great ideas for everything from company leadership to corporate growth, David Ulrich is first and foremost the father of modern HR. The author of numerous books about Human Resources and the role it plays in an organization, Ulrich is someone whose ideas continue to influence the way we think about HR. And since Human Resources is responsible for keeping employees happy, hard-working, and dialed-in to an organization's long-term goals and objectives, Ulrich's famed HR Model is a big part of virtually any company's present or future success.