Background Check Health Report: Check Up 20 Questionnaire
Free content from AmericanChecked Inc.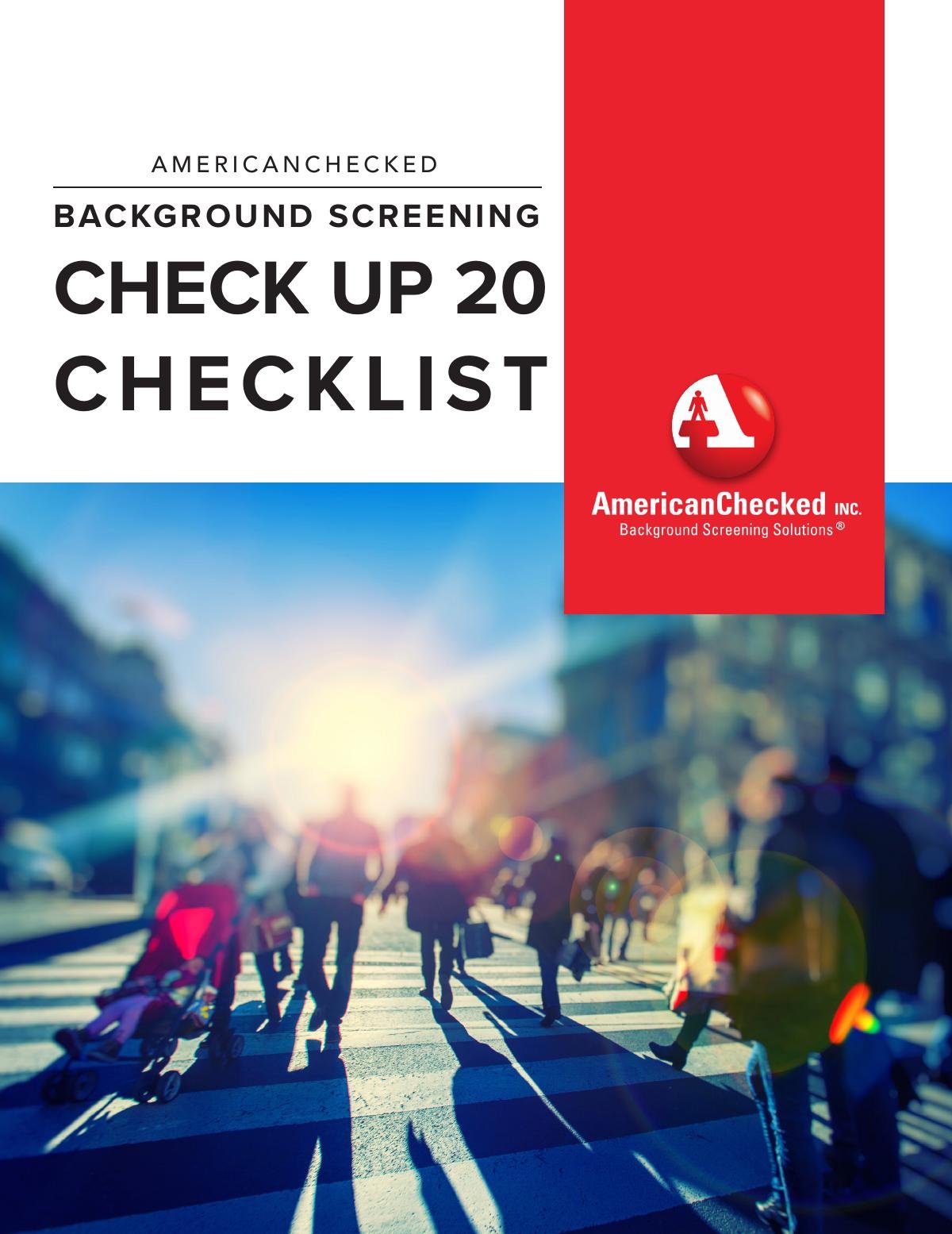 Is your background screening program performing as well as it should? Are you paying too much? Are you missing out on vital information? These 20 questions can help you assess your program to ensure you're getting the most out of your background screening provider.