Improve Employee Performance, Professionalism & Effectiveness
Free content from Employee Development Systems, Inc.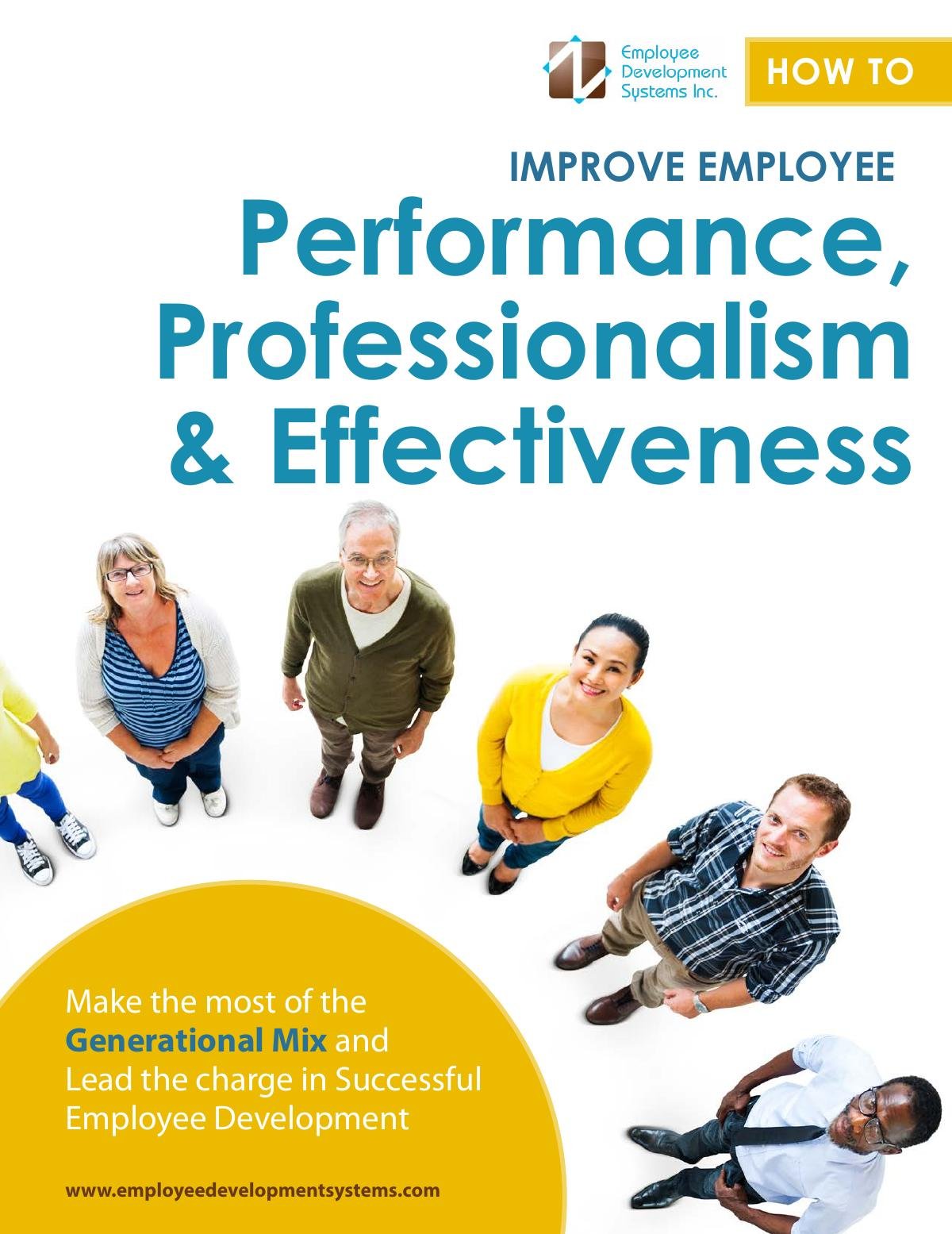 How do you address the behavior, traits and learning styles of four generations in one workplace? Does your organization take into account the increasingly important role of informal learning in improving the overall effectiveness of your employees? Today's effective training and development organizations offer programs and learning reinforcement tools that are well-suited to a variety of generations. They take into account formal and informal learning channels. Most of all, they accommodate a diverse knowledge and use of technology. In this white paper, Employee Development Systems, Inc. has distilled down the generational and training issues that are most important for leaders to take into account and shows how they can be resolved and even work as a catalyst for learning, professional development and ultimately, a more productive workforce.