US Payroll Archiving Strategy- What do we do with historical data?
Free content from Fuse Analytics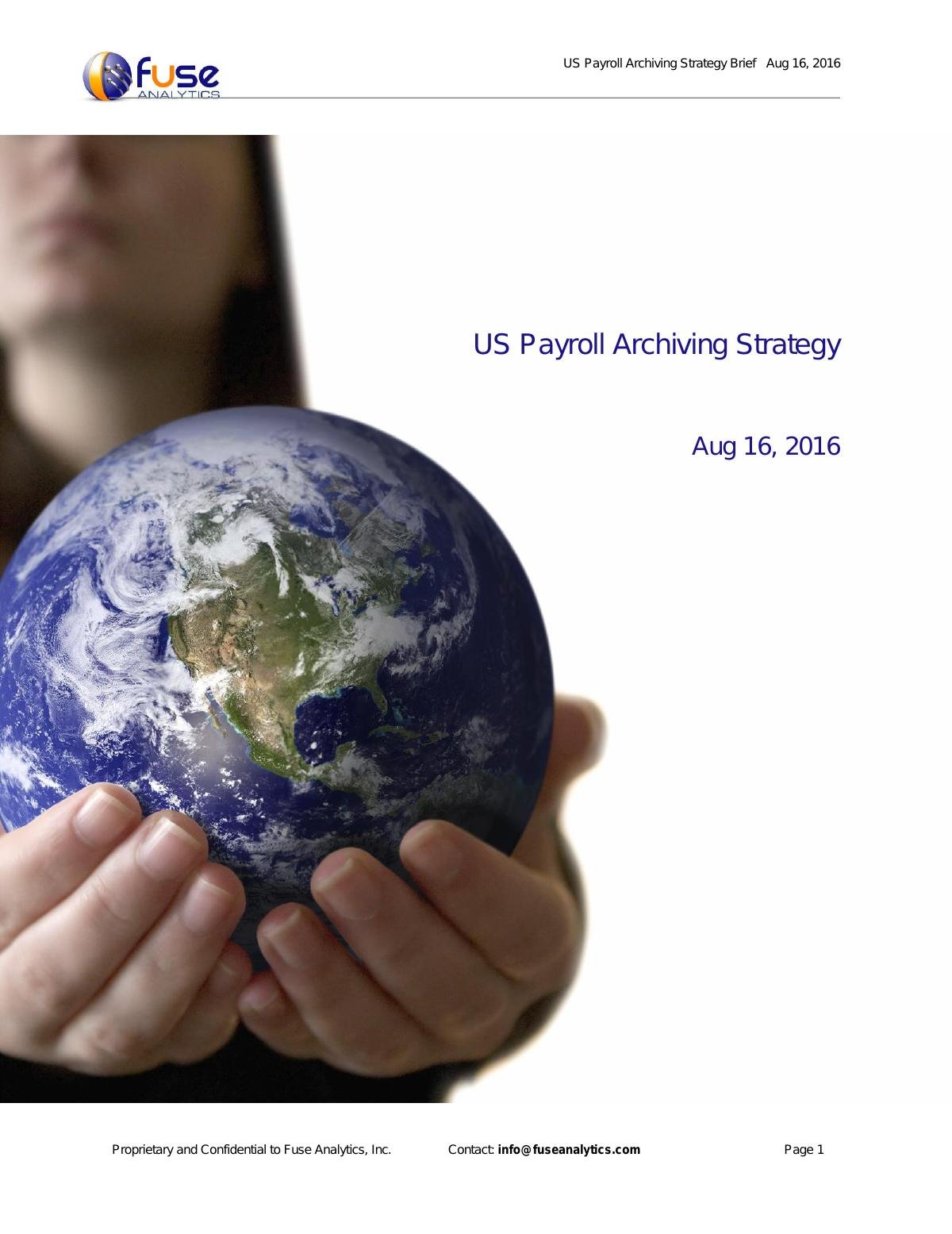 This paper provides insight into the scope, pitfalls, and best practices regarding the complex question of "What will we do with our historical data?" when changing vendors. Today more than ever ownership of data has become a strategic HR and Payroll challenge- many SaaS and ASP vendors have 60 or 90 day data reclamation terms from hosted solutions. While the considerations are very broad in HR data and documents, Payroll has unique challenges and concerns covered specifically in this review of scope.