What is the Cost of A bad Hire?
Free content from OnePoint Human Capital Management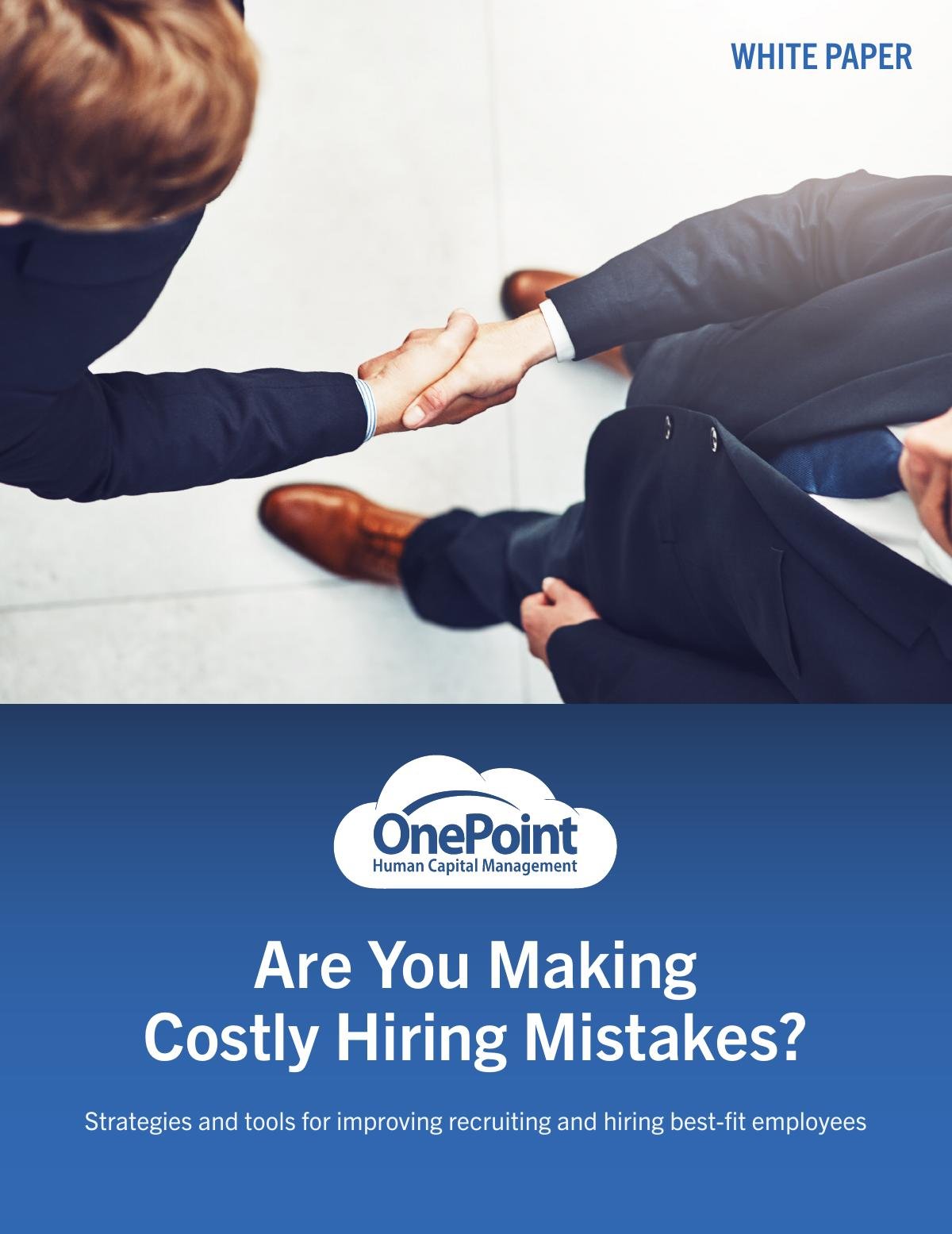 Every company wants to hire great employees, but what if your internal processes aren't set up to support efficient and thorough recruiting? Our white paper reviews the factors that affect hiring decisions and the tools that HR needs to effectively manage screening, hiring, applicant administration, and reporting, to avoid making poor hiring decisions — decisions that could impact your organization's ability to execute and its bottom line.