Investment Education Guide - Obligations of an Investment Fiduciary
Free content from Wealthcare Financial Group, Inc.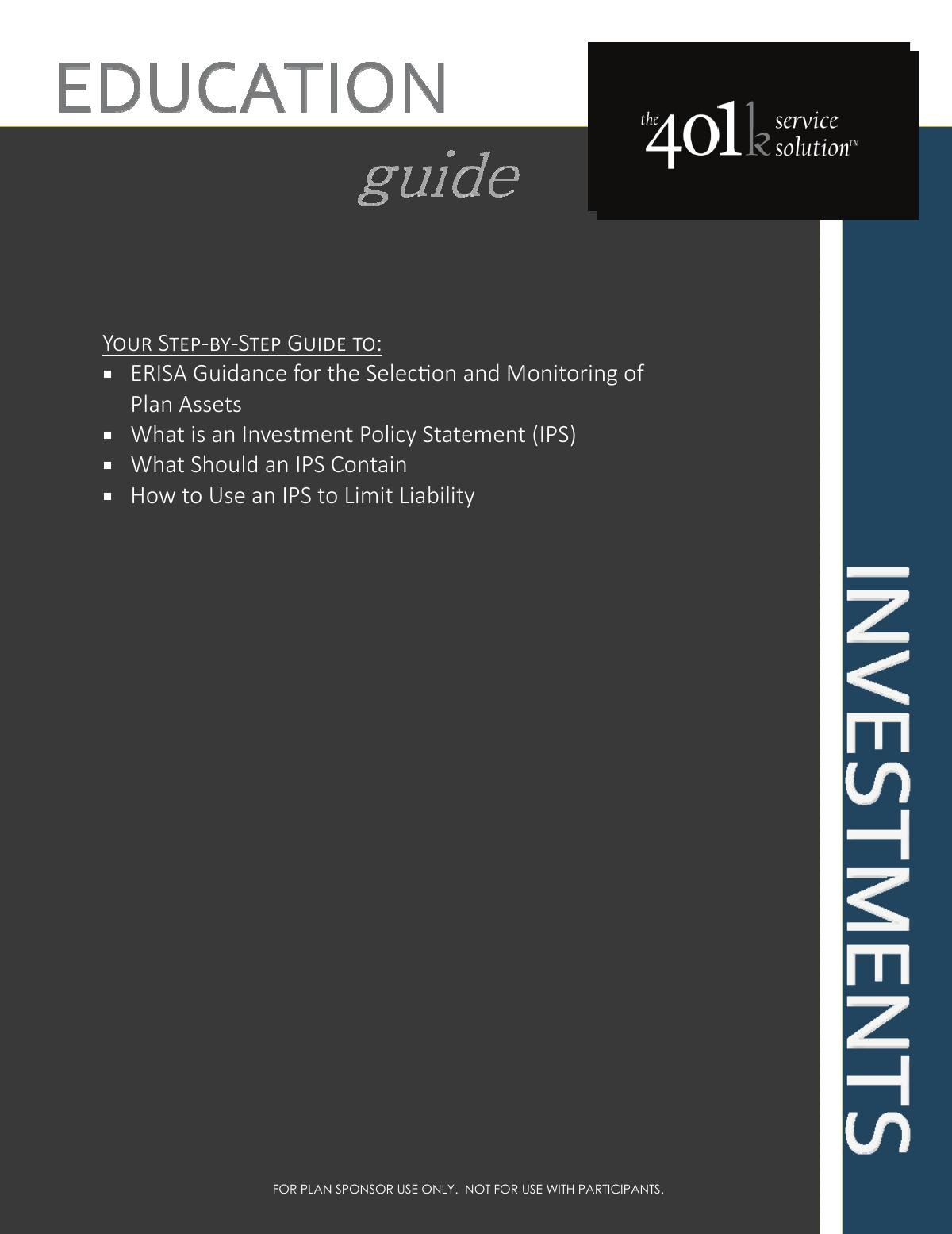 Investment stewards are held to a high legal standard because they are responsible for investing money on behalf of plan participants and their beneficiaries. It's important to understand though that ERISA's test of prudence is one of conduct, and not of the results or performance of the investment. Investment selection in an employer-sponsored plan is all about process.