Employee Report Card - How Well Have You Prepared For Your Retirement
Free content from Wealthcare Financial Group, Inc.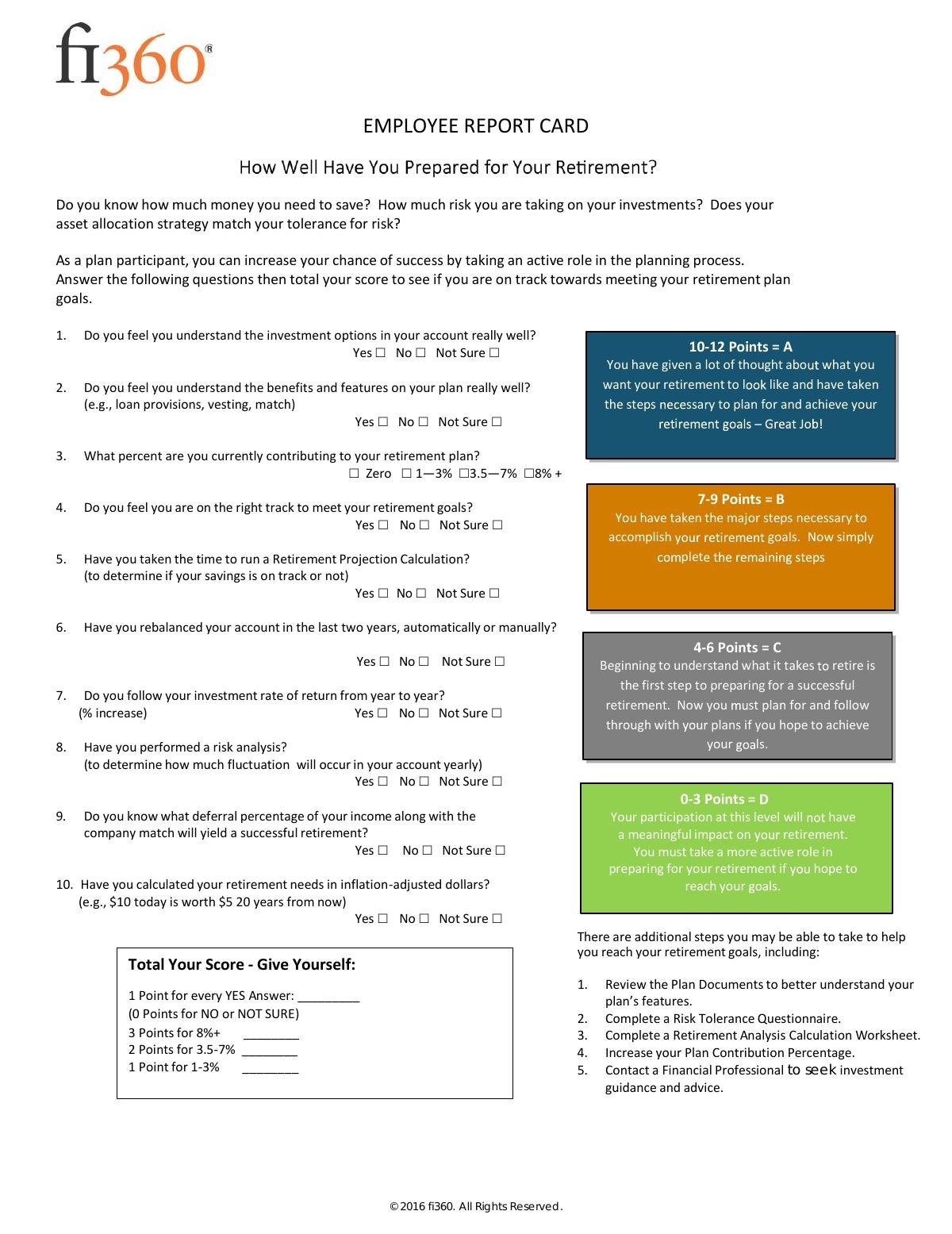 Does your employee participants know how much money they need to save to achieve their basic retirement needs? How much risk are they exposed to within their investment choices? Do they understand how to properly allocate their 401(K) investment sub-accounts to best reduce risk and do their asset allocation strategy match their tolerance for risk?