Learn More About The Society For Financial Awareness (SOFA)
Free content from Wealthcare Financial Group, Inc.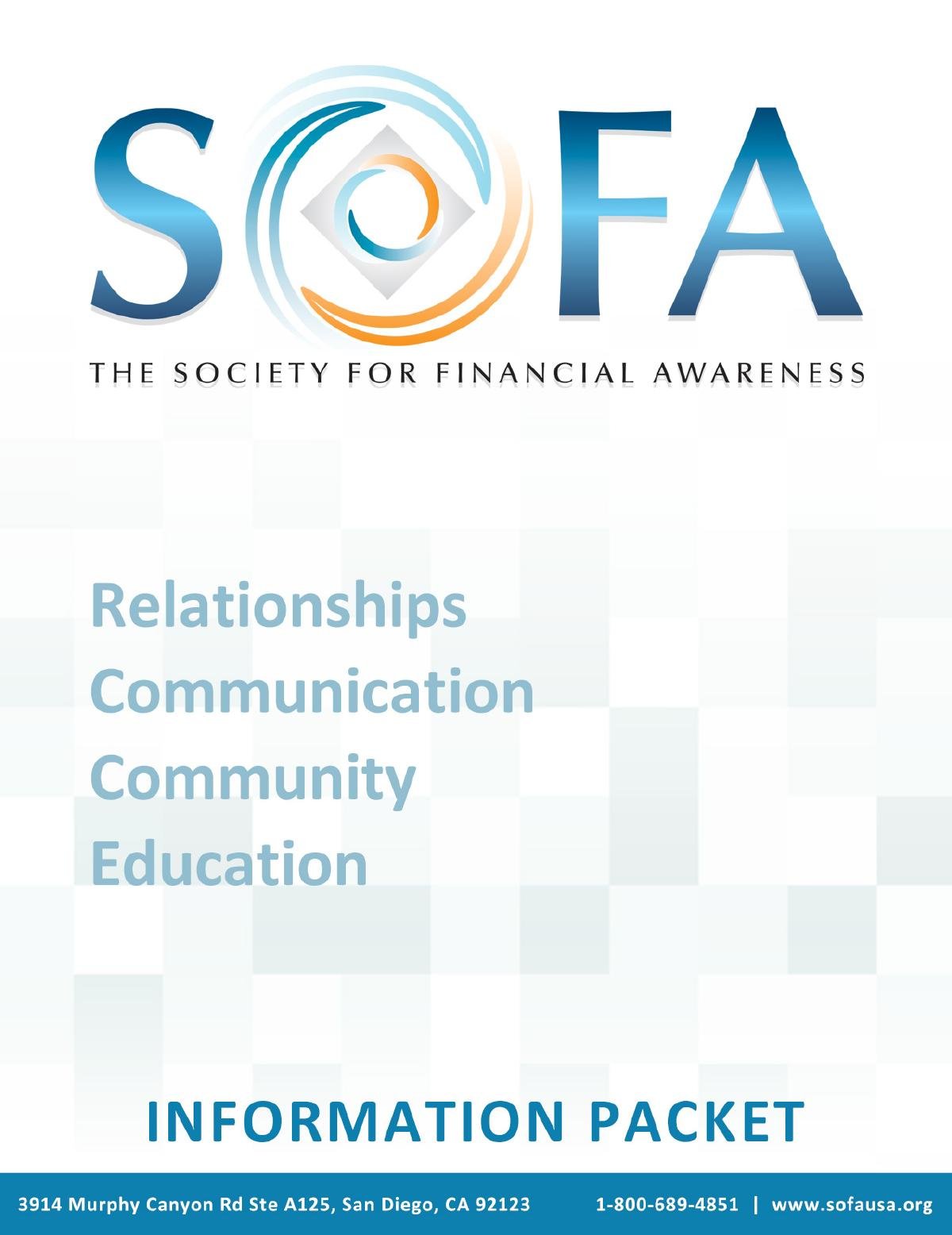 SOFA, The Society for Financial Awareness is a 501(c)(3) Non Profit Public Benefit Corporation. Our Mission is to provide financial education across America, one community at a time. How We Service Your Organization/Company: SOFA has provided education to companies and organizations through educational seminars since 1993. Our 30+ presentation topics (See Attached "Wealthcare Financial Group, Inc. SOFA Seminar Topics") cover a wide variety of engaging and enriching information, meaningful to all. As a nationwide organization, SOFA has partnered with Wealthcare Financial Group, Inc. to offer seminars FREE of charge. All of our seminars are conducted in a zero pressure environment with no selling or endorsement of products whatsoever. These are not sales events, they are strictly educational. SOFA seminars will help fulfill employer education requirements such as ERISA 404(c). In addition, participants will gain a greater understanding of financial management with free consultation.