Company Meeting Planning Guide
Free content from Blue Beyond Consulting, Inc.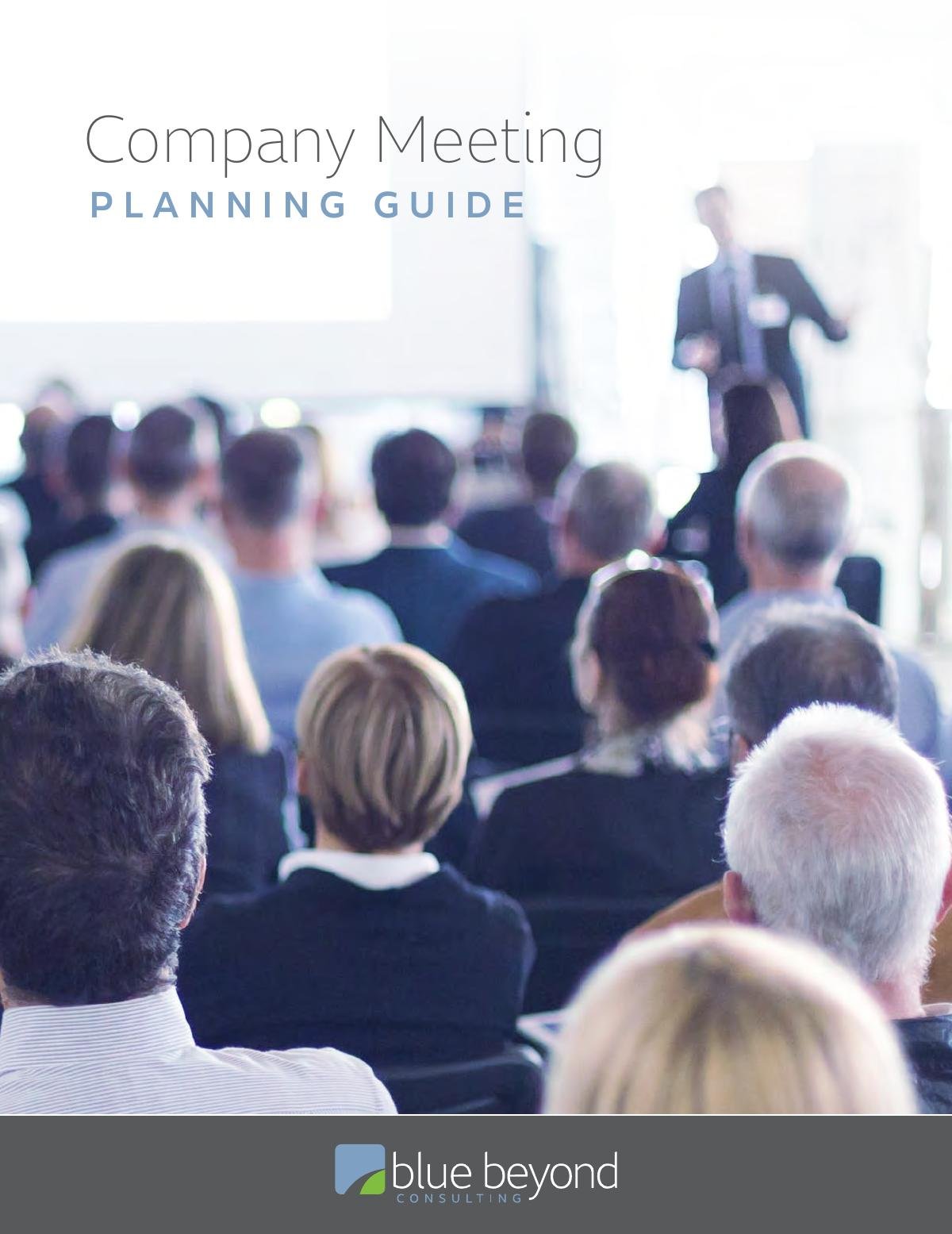 A well-orchestrated experience is just as important as killer content. Whether you are planning a meeting of 10 or 10,000 there are critical things to think through, plan, and execute. While there is no one-size-fits-all approach, this guide will walk you through some of the key elements in planning and holding large, recurring company-wide meetings or town halls in today's global, virtual and on-demand world.