Strengthening Manager Communication to Drive Business Success
Free content from Blue Beyond Consulting, Inc.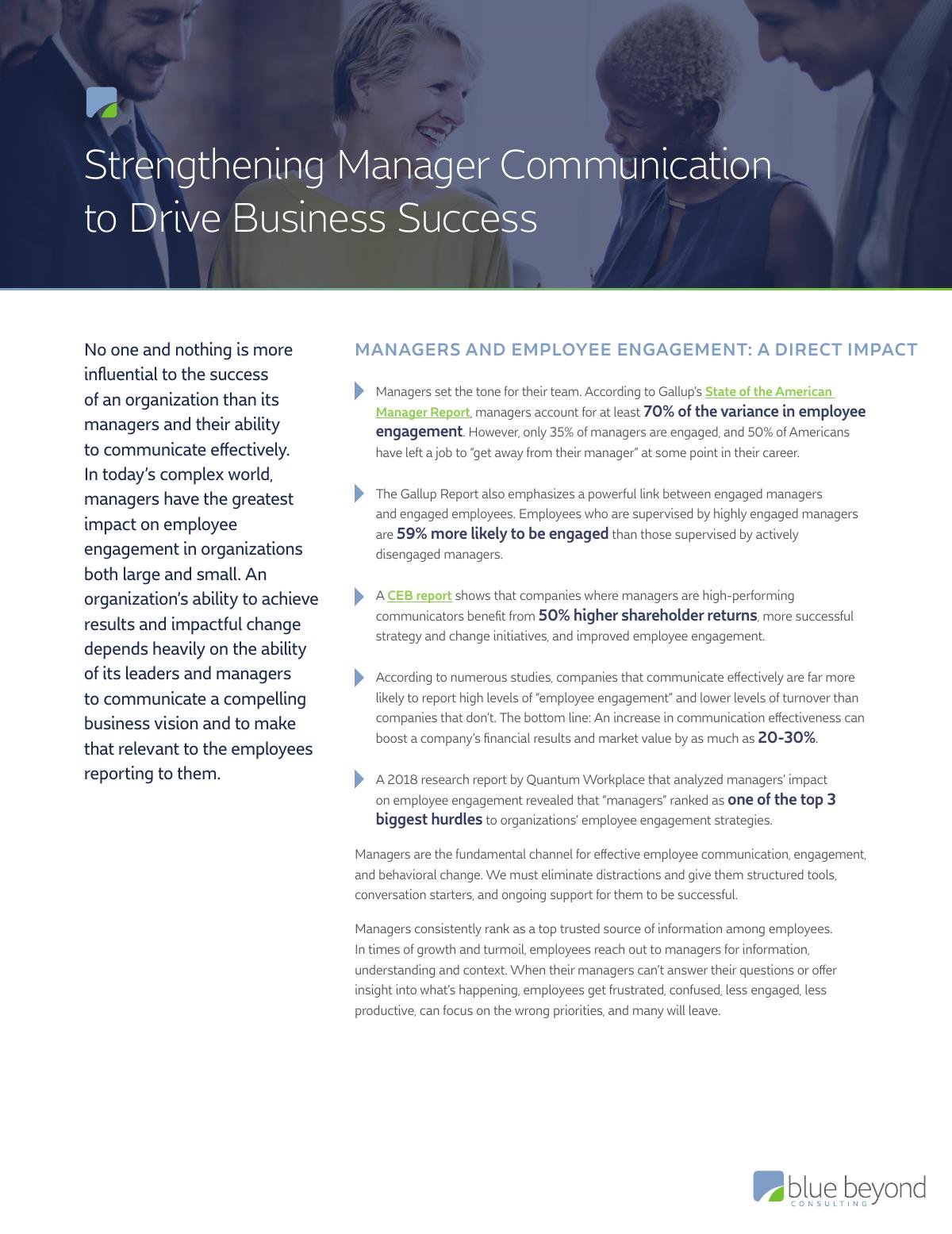 Managers are the fundamental channel for effective employee communication, engagement, and behavioral change. In fact, numerous research shows a direct link between managers and employee engagement levels. Yet, managers remain one of the top hurdles to achieving employee communication and engagement goals. This downloadable white paper takes an in depth look at: the expectations, responsibilities, and challenges today's managers face, why building your managers' communication capabilities is a must, and how a customized approach and mindset shift can improve the way managers communicate and engage with their teams.