Assess the Agility and Resilience of Your Culture
Free content from Blue Beyond Consulting, Inc.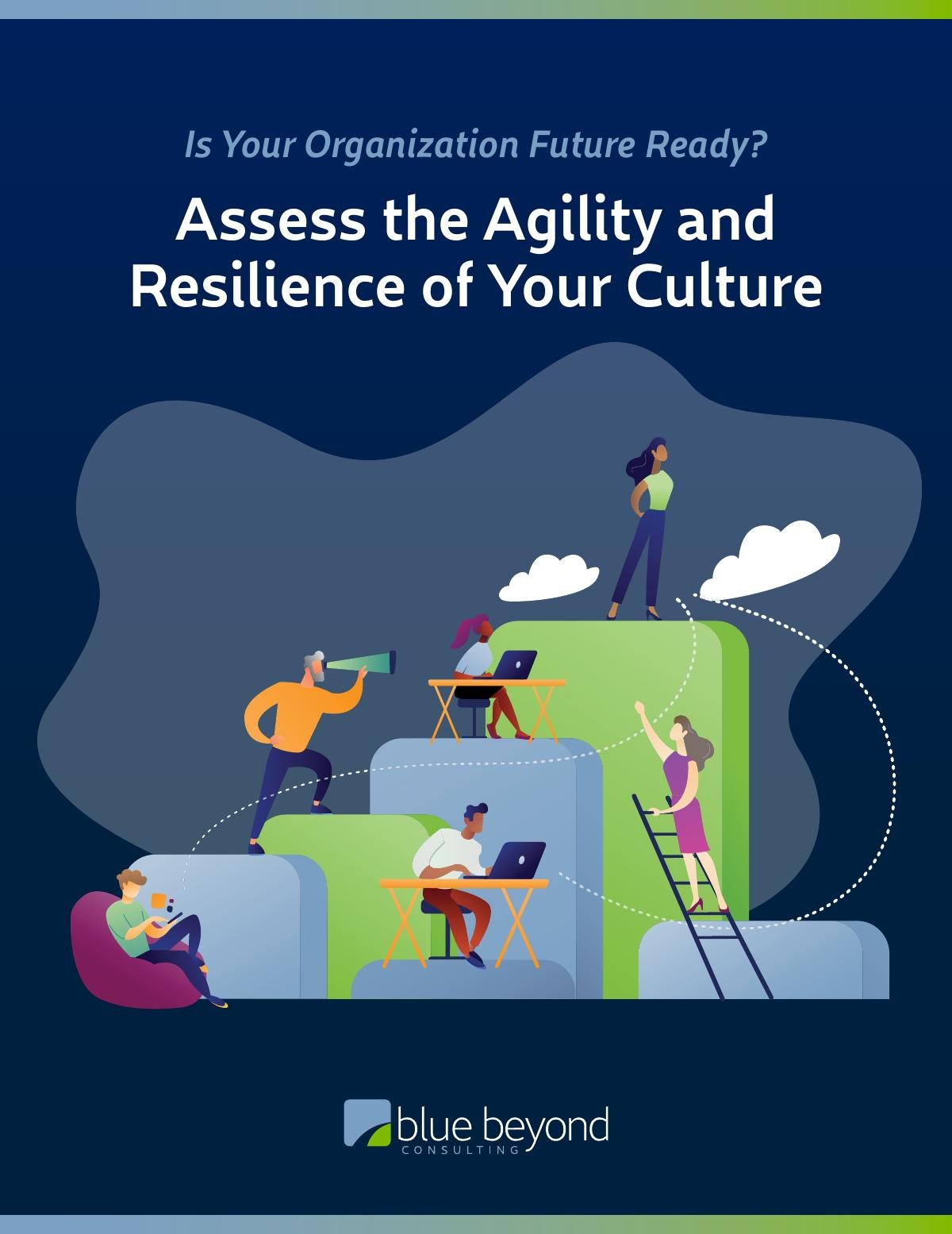 We live and work in an increasingly volatile, uncertain, complex, and ambiguous (VUCA) world. High-performing company cultures will determine which organizations not only survive, but thrive in the future. Download our culture assessment with six organizational imperatives you can focus on today to build an agile, resilient company culture for tomorrow.