Change Management Communications Starter Kit
Free content from Blue Beyond Consulting, Inc.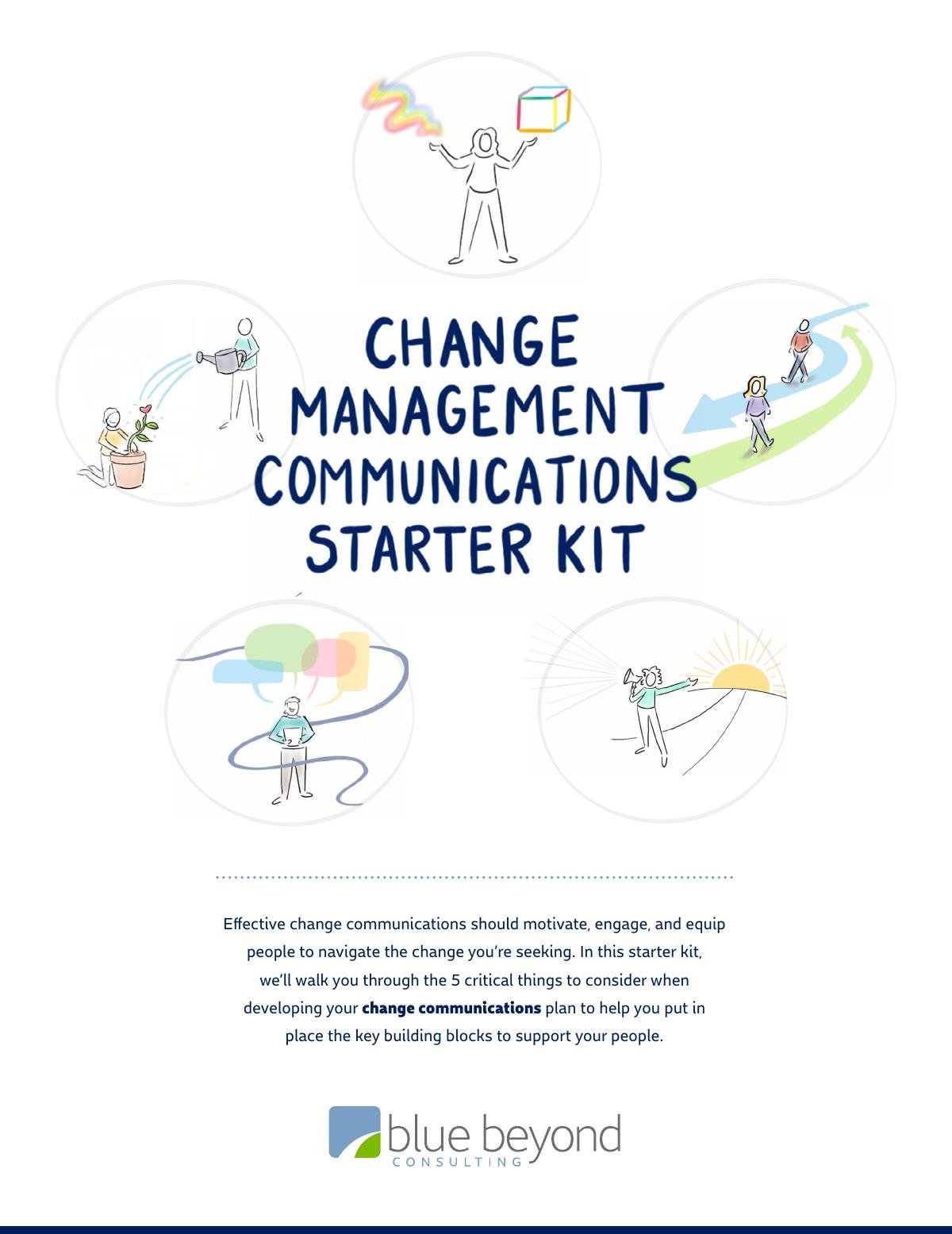 Effective change communications should motivate, engage, and equip people to navigate the change you're seeking. In this starter kit, we'll walk you through the 5 critical things to consider when developing your change communications plan to help you put in place the key building blocks to support your people.