Building Effective Teams
Free content from Blue Beyond Consulting, Inc.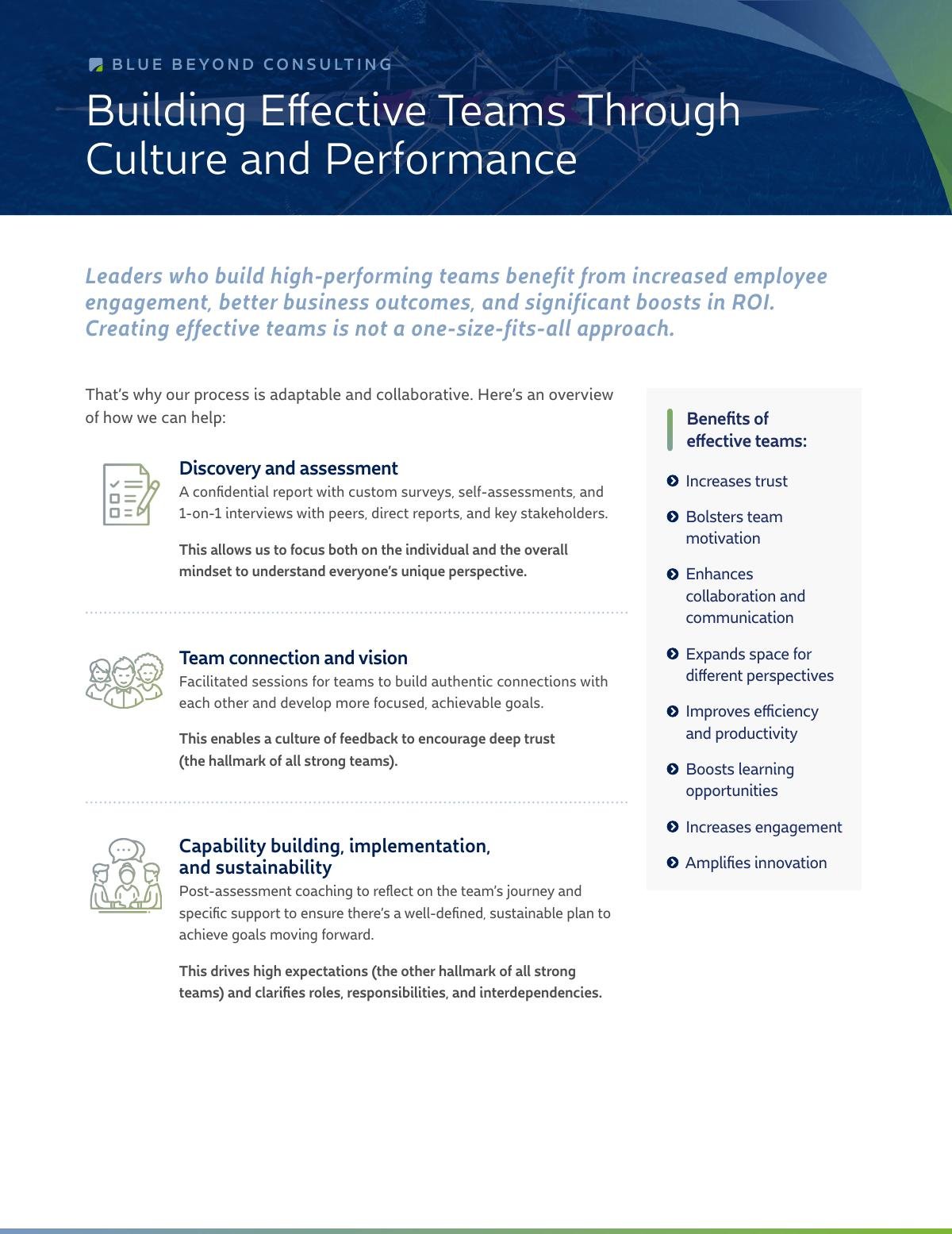 Our philosophy to building effective teams is rooted in the principles of Deep Trust and High Expectations. The combination of deep trust and high expectations create a virtuous cycle where individuals feel a sense of belonging and commitment to the team purpose. In this environment, team members are motivated to contribute their very best through smart risk taking, innovation, taking personal accountability, and achieving business outcomes. These individual and collective capabilities are nurtured through a process of human connection to create breakthroughs for individuals, teams, and business performance.