Guiding Principles for an Unprecedented Time
Free content from Blue Beyond Consulting, Inc.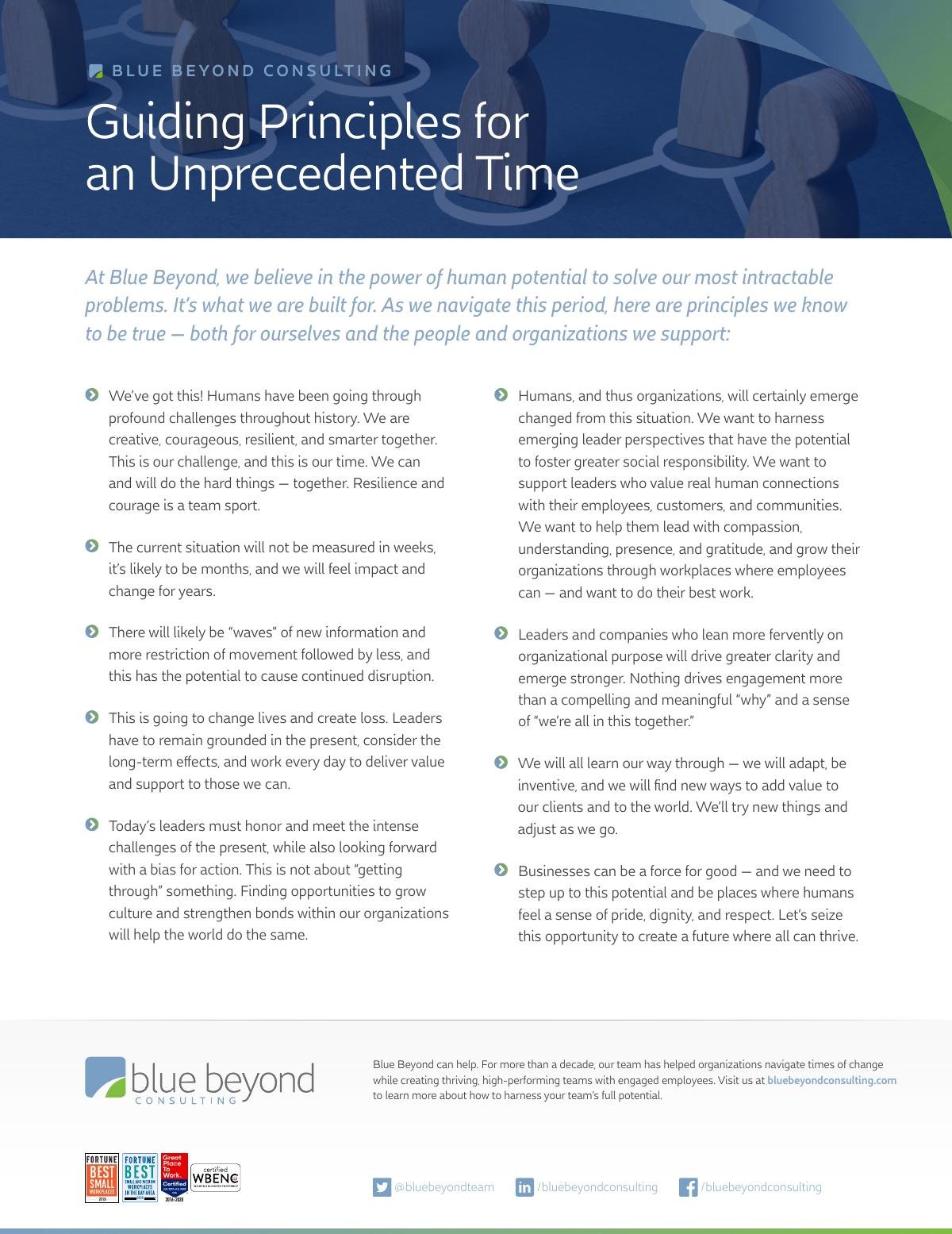 At Blue Beyond, we believe in the power of human potential to solve our most intractable problems. It's what we are built for. For more than a decade, we have partnered with organizations as they navigate times of change, while creating thriving workplaces with engaged employees. We believe that humans are resilient, creative, smarter together — and are built to adapt to new circumstances in innovative ways.