Leading with Purpose During Turbulent Times
Free content from Blue Beyond Consulting, Inc.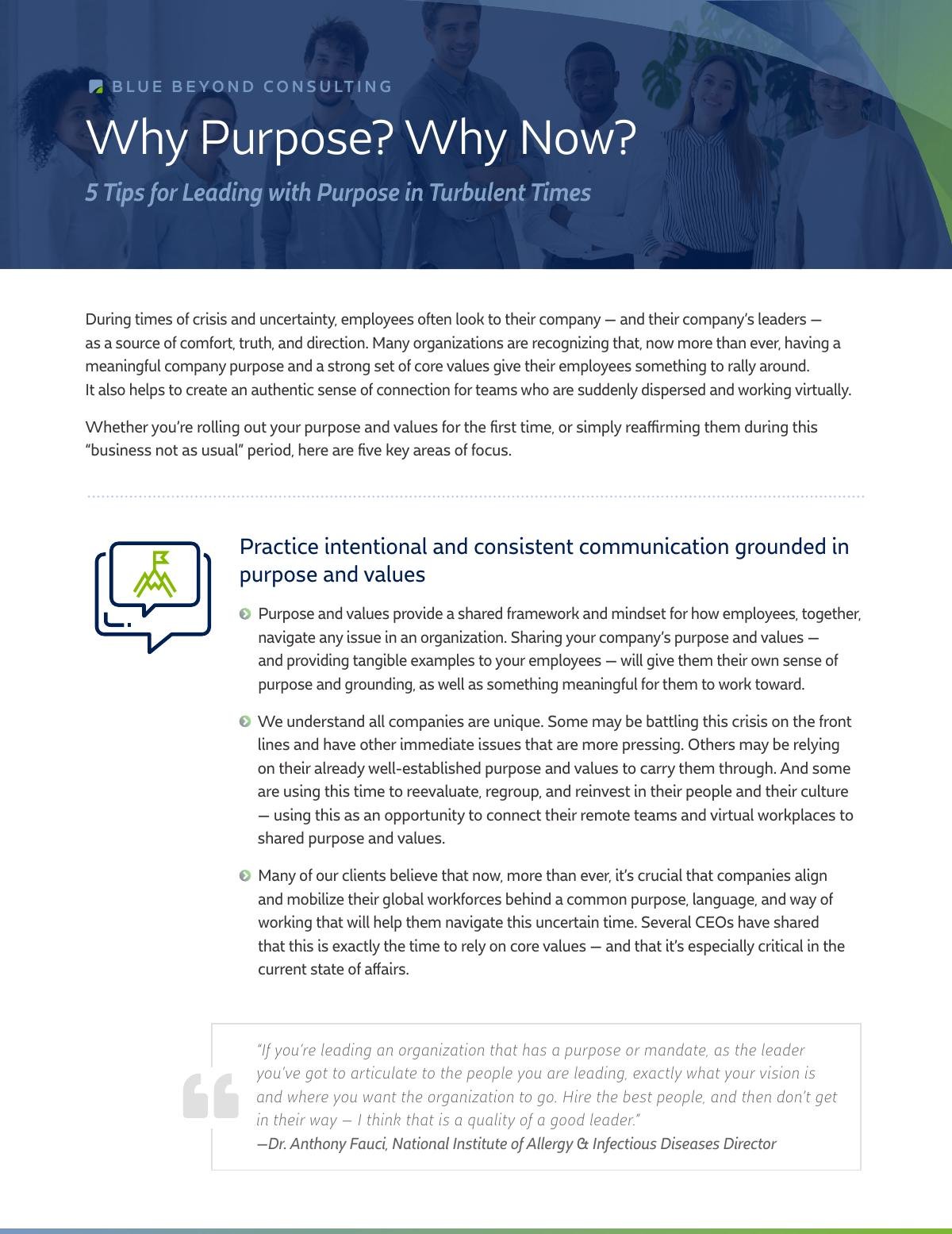 During times of crisis and uncertainty, employees often look to their company — and their company's leaders — as a source of comfort, truth, and direction. Many organizations are recognizing that, now more than ever, having a meaningful company purpose and a strong set of core values give their employees something to rally around. It also helps to create an authentic sense of connection for teams who are suddenly dispersed and working virtually. Whether you're rolling out your purpose and values for the first time, or simply reaffirming them during this "business not as usual" period, here are five key areas of focus.