The Blueprint for Successful M&A? Lead With Your People
Free content from Blue Beyond Consulting, Inc.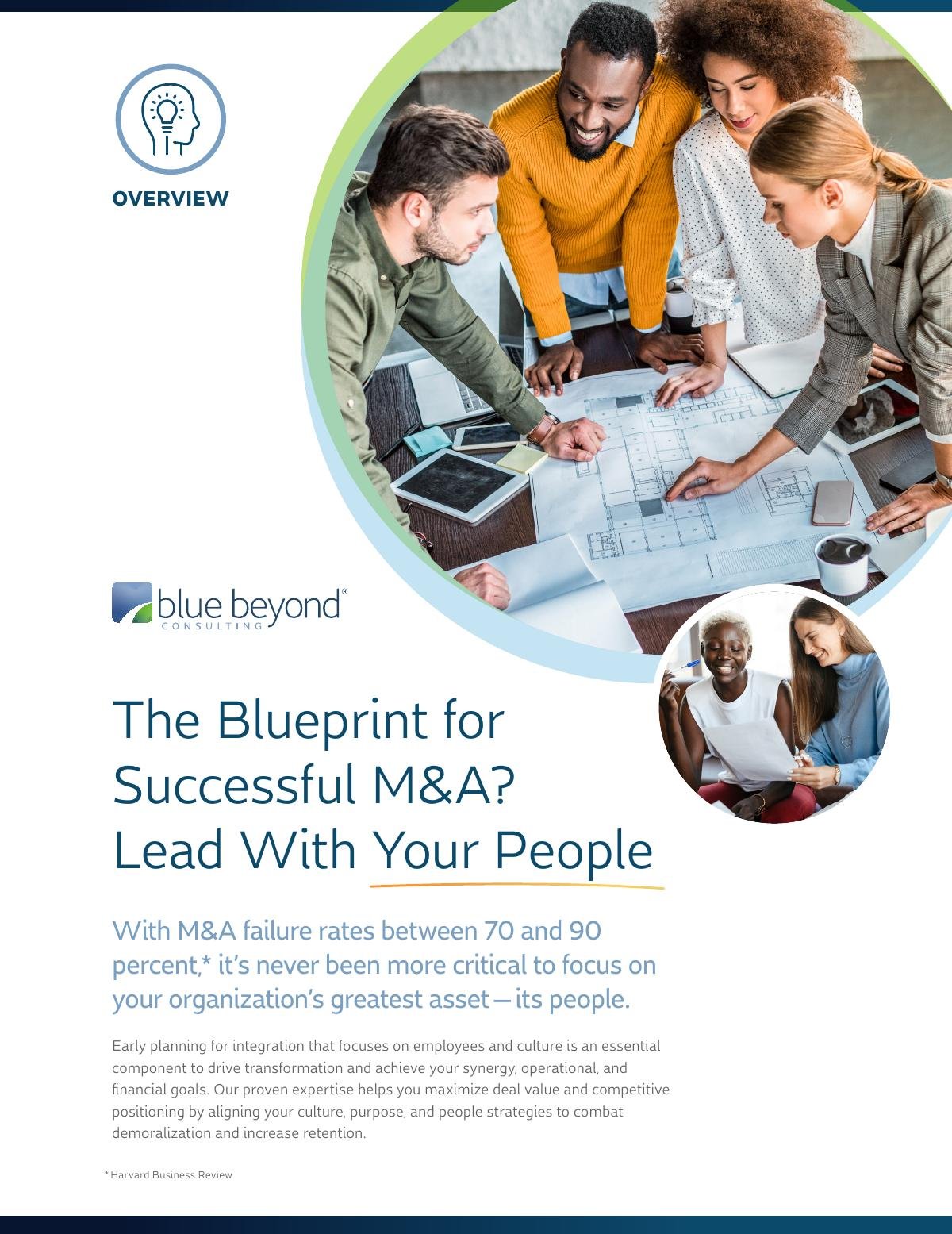 With M&A failure rates between 70 and 90 percent, it's never been more critical to focus on your organization's greatest asset — its people. Early planning for integration that focuses on employees and culture is an essential component to drive transformation and achieve your synergy, operational, and financial goals. Our proven expertise helps you maximize deal value and competitive positioning by aligning your culture, purpose, and people strategies to combat demoralization and increase retention.