Don't Lose Top Talent!
Free content from GTM Payroll Services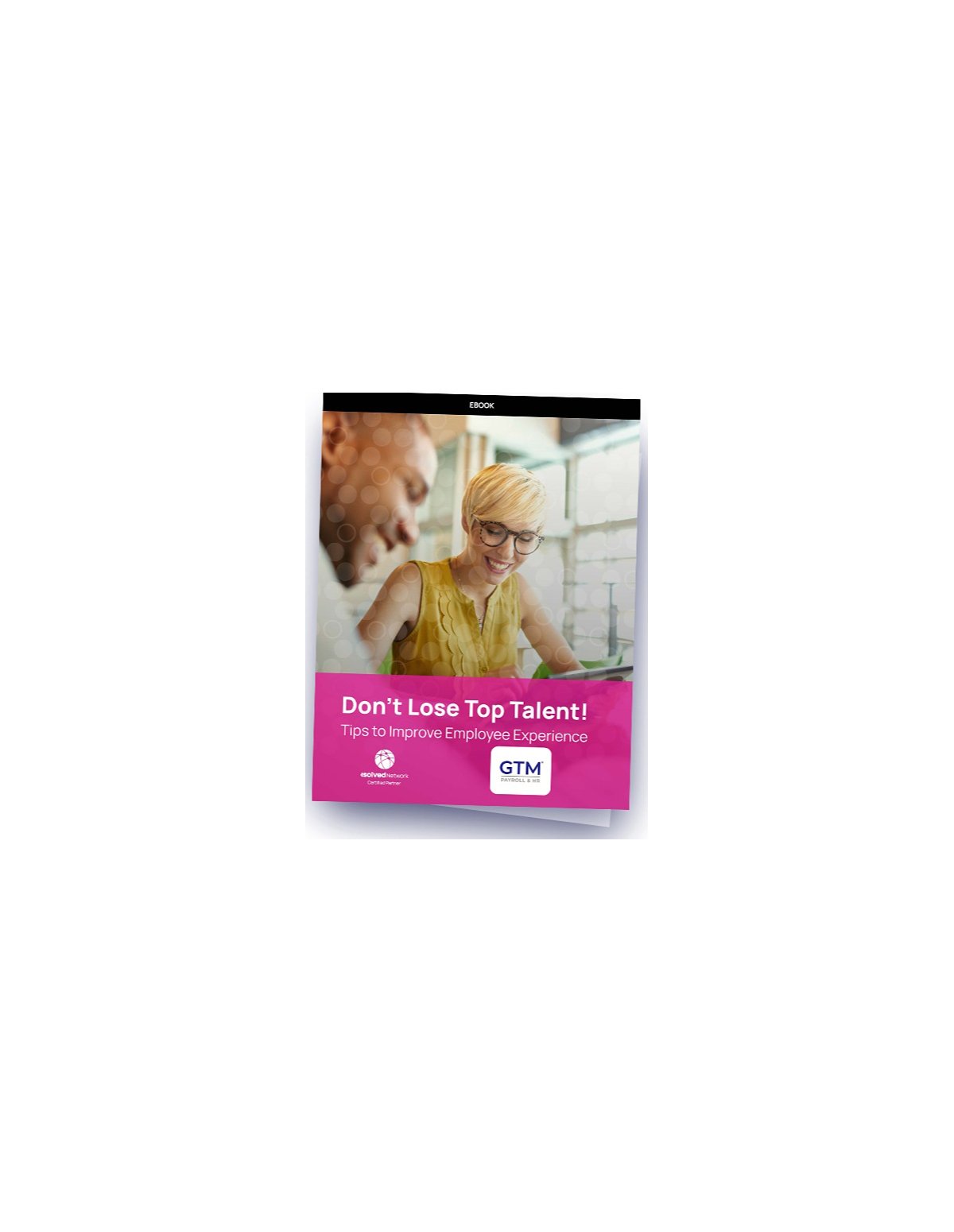 Tips to Improve Employee Experience to Boost Retention In the current employment landscape, everyone's attention is focused on employee retention. After all, an organization's success is dependent upon the people it employs. The key to keeping your people is keeping them happy. These tips will help you create a positive employee experience that follows the employee's journey within your organization so you can build a deeply connected workforce. This guide includes information about: - Current trends in employee retention - How employee experience impacts retention - Strategies for improving your employee experience - And much more!