You Conducted an Employee Survey. Now What?
Free content from PoliteMail Software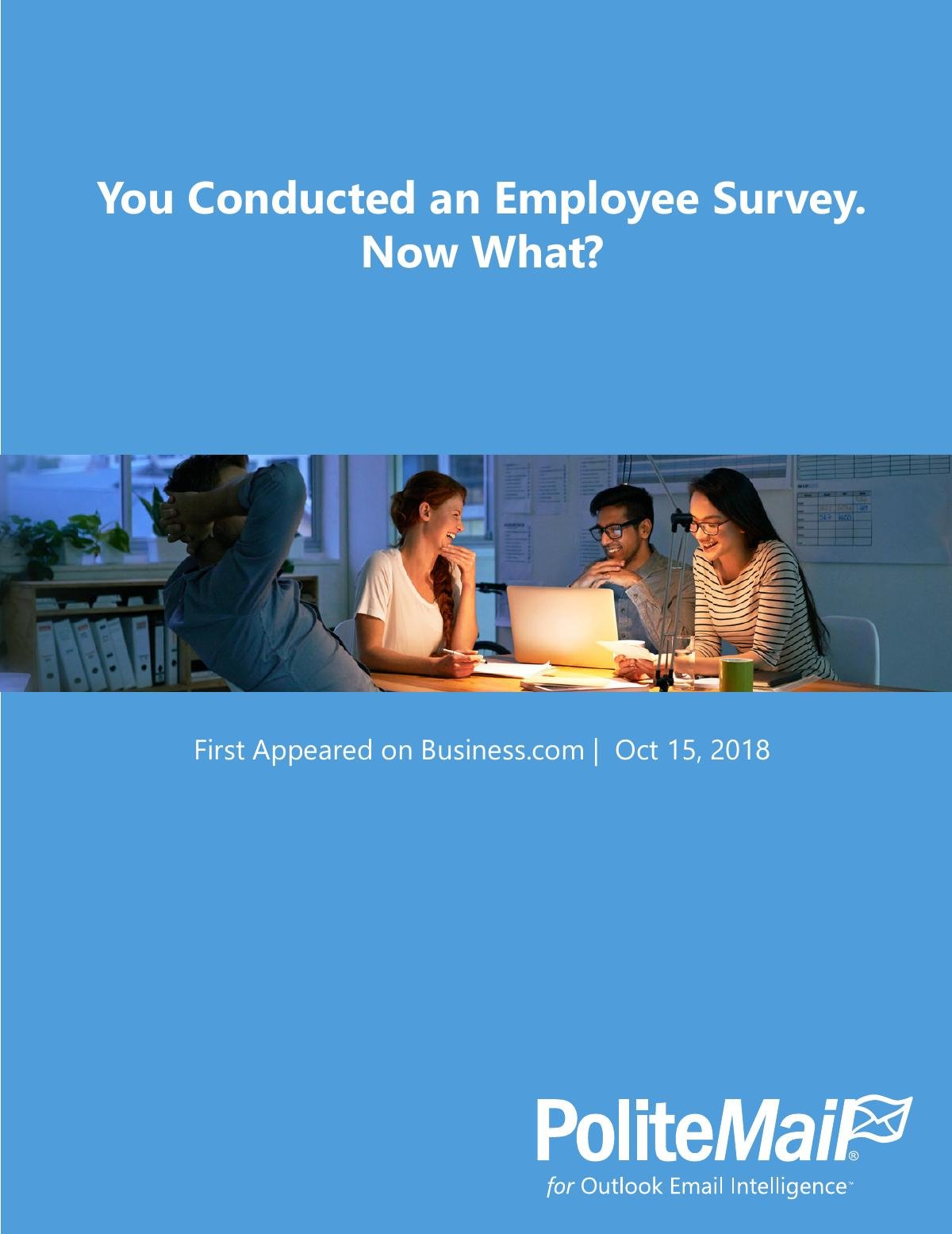 Many companies use employee surveys as a way to measure employee engagement and improve internal communications. Here's how to get the most of the feedback you receive from your workforce. One recommendation internal communicators hear often is to conduct employee surveys to learn their communication preferences. And it absolutely is an effective way to learn more about what employees want to hear and how they want to receive those communications. The problem is, most articles or experts don't go too far beyond recommending a survey and perhaps a few questions to ask or avoid. But once you have the survey data, the interpretation, analysis, and resulting actions can turn out to be a lot more complicated than one might think.