Why is Journaling Critical to the Coaching Process?
Free content from Frame of Mind Coaching™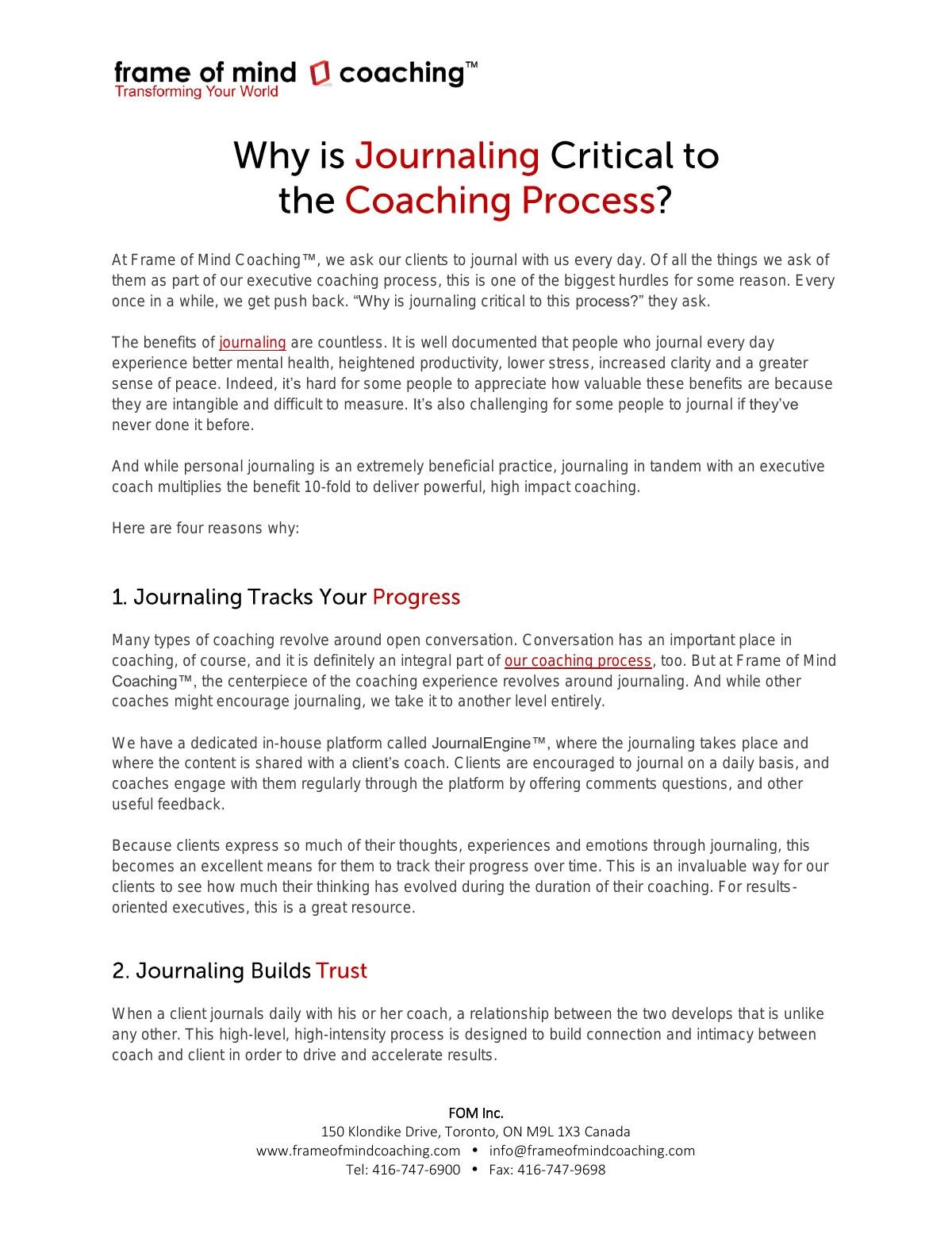 At Frame of Mind Coaching™, we ask our clients to journal with us every day. Of all the things we ask of them as part of our executive coaching process, this is one of the biggest hurdles for some reason. Every once in a while, we get push back. "Why is journaling critical to this process?" they ask. The benefits of journaling are countless. It is well documented that people who journal every day experience better mental health, heightened productivity, lower stress, increased clarity and a greater sense of peace. Indeed, it's hard for some people to appreciate how valuable these benefits are because they are intangible and difficult to measure. It's also challenging for some people to journal if they've never done it before. And while personal journaling is an extremely beneficial practice, journaling in tandem with an executive coach multiplies the benefit 10-fold to deliver powerful, high impact coaching. Here are four reasons why.