Product Details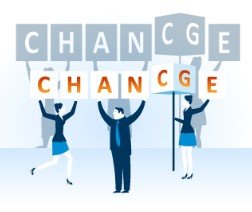 (Click to enlarge image) Accelerating organizational change by operationalizing and enabling your strategy.

Don't leave success up to chance. We can help you assess leadership, process, culture, capability, capacity, alignment, and other organizational effectiveness gaps that may be holding your business back. Analysis can involve stakeholder interviews, observations, focus groups, surveys, and workforce analytics. We can then help you design effective OE interventions.

Our data scientists can deploy a customized engagement survey for your organization to assess employee satisfaction against a variety of factors, including the company, leadership, business strategy, work, supervisor, and career development. Let us help you engage your workforce more effectively.

Our facilitators can deliver relevant, highly interactive workshops that spin up receptivity to change, train new behaviors, and gain commitment to follow through on transferring those new behaviors into the workplace. We design, build, and deliver workshops to suit your needs. Let us work with you leadership team.

Let our multimedia production team build out the collateral needed to support your change management plans. We excel at producing videos, brochures, explainers, posters, elearning, resource guides, and manager playbooks that help you drive change down to the grass roots level.